Military Vehicle Services
Your Trusted Partner for innovative mobility solutions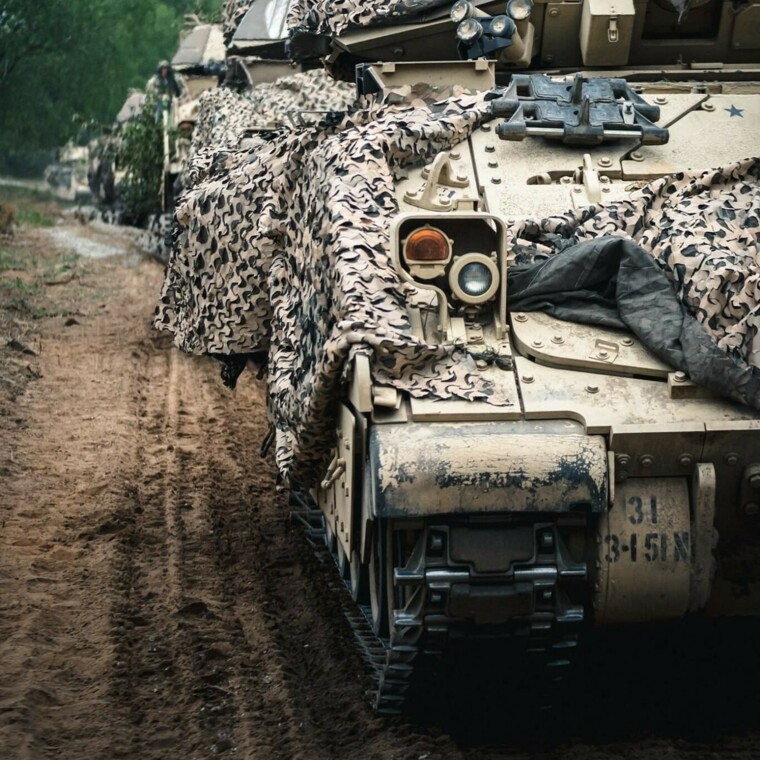 We know the challenges and demands of military mobility.
Armored vehicles are not easy. The balance between Firepower, Protection and Mobility have always been the key challenges to get right. Modern warfare will see increasing demands for innovative mobility technology to deliver design, operational and tactical benefits to the user. We know this at RENK and that is why we are proud of the complete mobility service that we can offer to you.
From engines to hybrid powerpacks, a wide transmission product portfolio, final drives and special gearboxes, to suspension and ride height control, to simulation and testing competence, we are the mobility solution experts.
We are the leading provider of high mobility military solutions and a trusted partner of over 30 armies worldwide. Our solutions can be found in such iconic vehicles as Leopard, K2, Challenger, Leclerc, Merkava as well as Marder, Bradley, Ajax, Lynx, Puma and Boxer among many others.
Broadest portfolio and expertise is our foundation for a successful solution – in time and quality.
For decades, we have been supporting more than 30 nations in mobility concepts and solutions of wheeled and tracked vehicles. In development projects, our customers benefit from various vital advantages to successfully run projects on time and in budget.
With a history that covers over 150 years of successful business we are proud of the expertise we have gained. Our products can be found in many modern military vehicles and we have partnered with numerous OEMs, government agencies, research establishments, militaries and suppliers. This is our foundation for supporting your projects in a best possible manner and being your trusted partner.
We are convinced that we have the broadest product range in transmission and suspension systems. With this foundation of ready to use products we are certain, that we will find a solution in the shortest possible timeframe. Also with lowest technical risks due to the proven technology in the field.
We are proud of our history, but we always look forward to the challenges of today and tomorrow. Our teams strive to develop innovative solutions to meet those challenges. With our extensive technology as well as testing expertise and simulation/modeling capabilities we ensure that while creating innovative solutions they remain rugged and reliable.
Our people are at the heart of everything we do. And their hearts beat for creating the best mobility solution for our armies and partners. Their expertise and know how from long careers with us shape our products, ideas and define who we are.
Service Offering
The right service offering for whatever is needed in your project.
From the first meetings and discussions with our sales and business development teams, to more detailed discussions with our engineers and program managers, we can create complete powertrain trade comparison solutions for you and guide you through the entire mobility selection process up to designing and testing the final solutions.
Contact
Do you have questions on our mobility service offering?
Use our expertise and engineers in your project to evaluate best fitting mobility solutions and safeguard your project goals.
Mobility Solutions Team
Email