SERVICE FOR INDUSTRY
Our experts for your reliable and sustainable drive train solution
Our engineers contribute with their know-how at every stage of the project.
We can serve as a provider of solutions and systems, developing and producing drive components and complete drive systems. Our experts and engineers also support our customers in the areas of research, development, and the construction of individual components and systems.
RENK takes responsibility for bringing a product to life – from the idea to the complete drive train. An in-depth understanding of our customers' needs, expertise and experience, as well as the necessary resources for the implementation all serve as the foundation for this process.
Our mission is to provide our customers with the most reliable and efficient solutions matching their specific needs. This goal is best achieved by a close partnership with the customer and by applying our knowhow, ingenuity and quality standards.
Our DesigN Framework
Giving expertise in all phases of your development process
Due to our in-depth experience and broad technology portfolio, our engineers can offer our customers real added value with ideas and concepts early on in the development process. Together, they sketch initial ideas, design prototypes and check feasibility and technological requirements for production.
Simultaneous engineering to safeguard project success
The advantage of simultaneous engineering is that product development and production planning go hand in hand. This saves time and money. The trust and experience that go into the work processes on both sides have proven themselves many times over. As a result, we have been working with many of our customers for decades as a reliable and trustworthy partner.
Final Testing & Training
Utilize our testing facilities for your projects.
RENK is an expert in testing components and systems. The range is from doing in-house testing or developing a test system for the customer. We have various sizes of test rigs at our facilities and offer this service to our customers – even for non-RENK designs.
In case final system tests are needed, our experts and facilities are an option to use.
Naturally we also support customers in training to enable the staff in operation and servicing the system.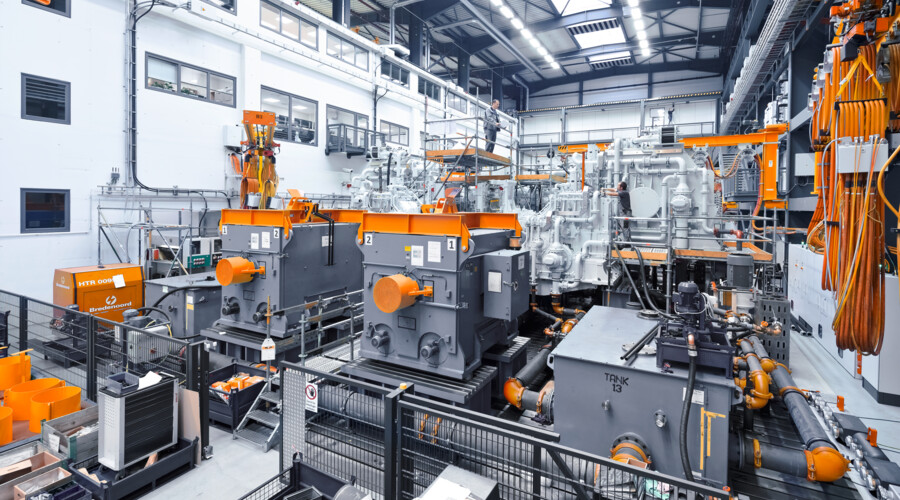 Contact
Send us your questions and demands.
Get in touch with our engineering experts to discuss your questions and how we can contribute to your project success.
Industry Solutions Team
Phone number
Email