Service FOR Marine
Our engineering expertise for your propulsion design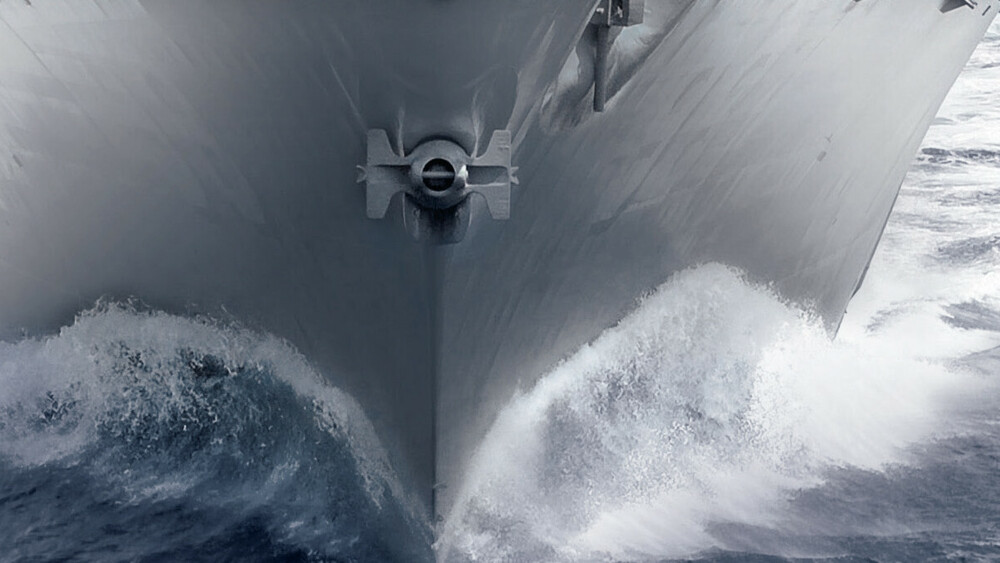 You set the mission. We deliver the tailor made solution to accomplish it.
Whether single- or multiple-engine naval gear units, hybrid or electric transmissions, or system solutions: Our innovative marine propulsion systems set standards wherever maximum power needs to be managed with absolute precision, while meeting demanding requirements for operational flexibility and fuel efficiency.
Whether for an auxiliary, amphibious, special purpose or combat ship, authority vessel, coast guard vessel, frigate, patrol boat or carrier ship: RENK offers state-of-the-art propulsion and control systems that are tailored to the respective requirements of the ship.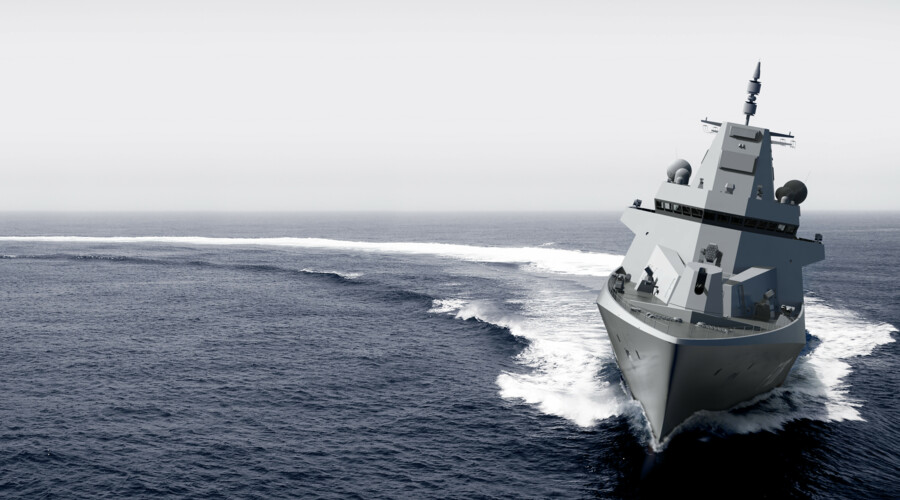 Whether it's dynamic performance, lowest noise and vibration expectations, or minimizing emissions to meet EEXI/EEDI – we have the experience from a wide range of projects, supported by the broadest technology portfolio.
References
Some examples of our realized propulsion systems
Our Marine solution Offering
Utilize our engineering expertise for your propulsion system integration.
Our Solution Team is capable of providing interdisciplinary support to ship designers and shipyards across the entire spectrum of propulsion systems from an early stage of the ship-design process. From start to finish – from planning to execution. To ensure perfect integration of the drive into the ship's structure. From purely mechanical single-motor drives to highly complex hybrid propulsion systems.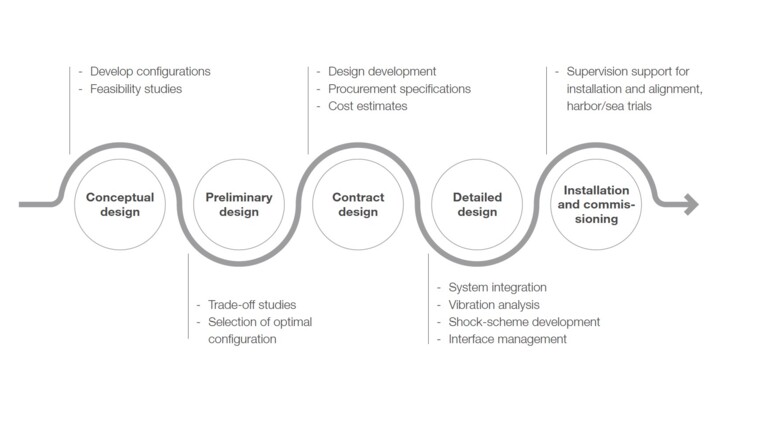 Due to our broad technology portfolio and project expertise, we have a strong know-how when it comes to intelligently combining the specific technological advantages of electric motors, diesel engines and gas turbines with propellers and water jets, while getting the best value in terms of the operational characteristics and mission capabilities of the ship.
Standard mechanical propulsion
Combined mechanical propulsion
Hybrid propulsion
Silent propulsion
01 Standard mechanical propulsion solution
Ultra-compact, fully customizable and packed with smart options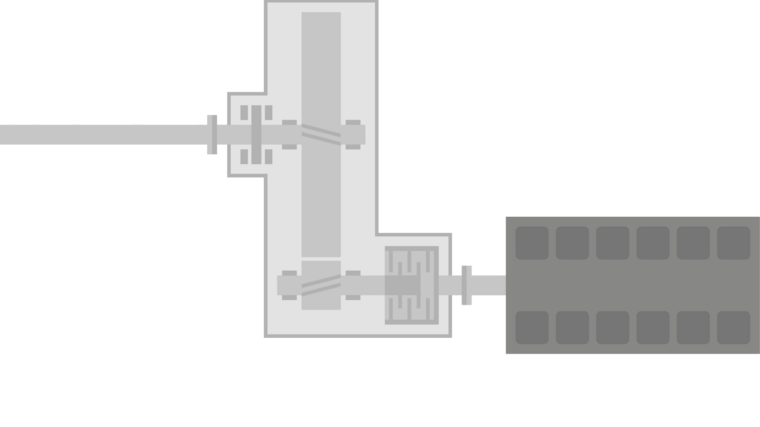 Specially designed single-input marine gear boxes ranges from small, compact units for less demanding applications to customized gear boxes that meet the special requirements of all types of ships and/or transmit very high outputs.
Customizable through equipment packages for almost any requirement.
With technology proven to last in the toughest conditions.
Delivering ultimate power density with low weight and a small footprint.
The scope of delivery can also be supplemented by a wide range of additional features for the propulsion system. Optionally, seawater-cooling components, shaft-brake and shaft-turning devices, and external thrust bearings can be selected from RENK's scope of supply.
02 Combined mechanical propulsion
Increased performance with optimized fuel consumption
By offering a tailored combination of diesel engines for lower speeds and additional diesel or gas turbines, RENK ensures that the engines always run in their efficient speed range avoiding low- load operation, thus enabling a combination of maximum performance and maximum efficiency in a single solution.
Space saving and precise integration into your engine room.
Optimum drive power at all times thanks to combined drive systems.
Tailored to your engines and your specific application profile.
We offers the broadest variety of configurations, such as CODAD, CODOG/CODAG, and COGOG/COGAG.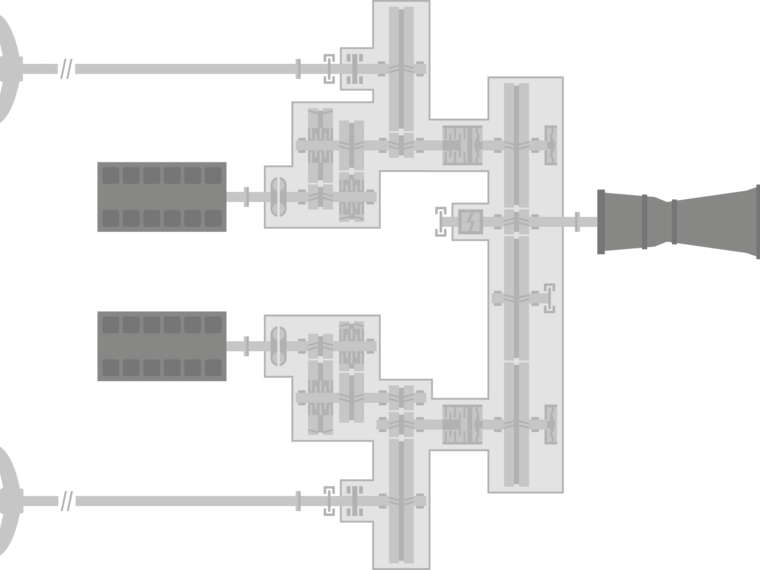 03 Hybrid propulsion
Flexibility, efficiency and low noise in one system – that is what hybrid propulsion is all about.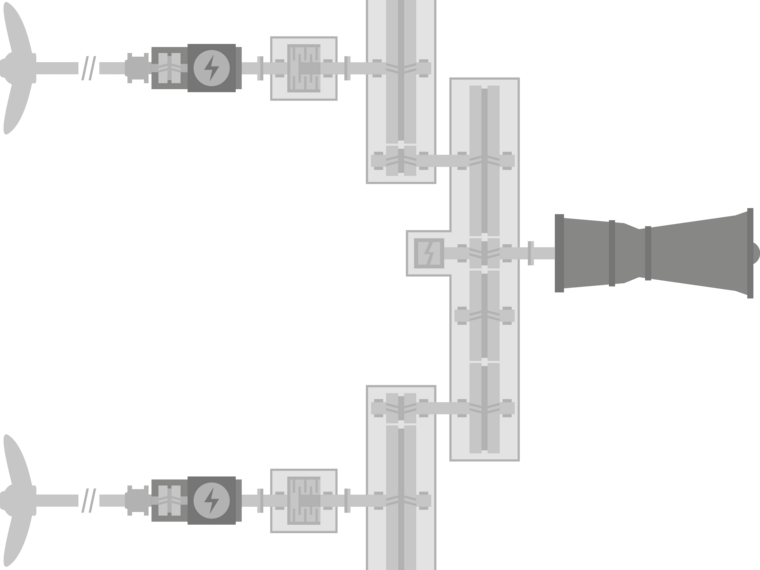 By offering tailor-made combinations of mechanical and electric drives, RENK opens up completely new possibilities for naval applications that enhance performance while simultaneously reducing costs.
With low noise, low vibration gear units and electric drives for low speed ranges.
Flexible arrangement of the drive combinations to your individual requirements.
Optimized fuel efficiency but utilizing the main engine.
From supplementing combined mechanical propulsion systems with an electric motor to the sophisticated CODELAG/ CODELOG variant – the perfectly matched combinations of mechanical and electric drives enable not only exceptionally quiet operation at lower speed ranges, yet also offer maximum power without compromise at high power density.
04 SIlent Propulsion
Electric drive systems: the silent power on all seas
Electric propulsion offers many advantages for specific applications, in particular quiet operation. That is why we have developed the AED (Advanced Electric Drive), which meets all requirements of the naval sector. It enables research vessels and navy ships to operate with extremely low-noise signature of the vessel. The AED can withstand severe shock impacts and guarantees propulsion and maneuvrability of the vessel in any scenario.
Unsurpassed low noise solution for silent missions.
Excellent power-to-weight ratio.
Flawlessly integrates into the onboard system.
The AED can be used as a stand-alone solution or incorporated in a hybrid solution design. Get in touch with our engineering experts to evaluate the best fit for your demands.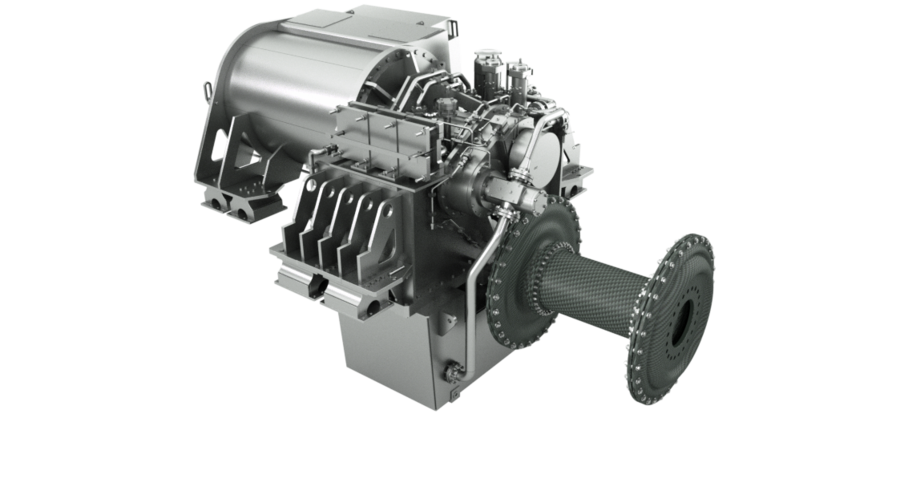 Contact
Send us your questions and demands.
Get in touch with our engineering experts to discuss your propulsion demands and find the various alternatives and the pros and cons.
Marine Solutions Team
Phone number
Email