Career at RENK
Take off with your career at RENK
Making a Difference
Jobs for newcomers, high-flyers and experienced drivers!
Interested in joining RENK? We are looking forward to new talents, experts and doers who take on new challenges with us! We offer all entry-level opportunities and look forward to meeting you.
Apprentices and students
Career starters
Professionals
01 apprentices and students
Learn alongside experts!
At RENK, trainees and dual students benefit from professional training facilities, additional specialized training (e.g. crane license, CNC course), intensive exam preparation and the prospect of an exciting and secure job in a globally expanding company.
As a student, you will take on your own areas of responsibility and be in charge of small projects.
Also in combination with preparing a thesis. Working students support the teams in day-to-day business and make their first professional contacts.
Ready to experience the working methods of a global market leader at RENK? Then get in touch with us!
In our training facilities, junior employees become familiar with practical basics and in-depth school material. In the company cycle they learn about our processes, production and assembly from the ground up. Not least thanks to intensive exam preparation, our apprentices are among the best in their year. And most of them remain part of the RENK family for a long time after completing their training.
Do you want to get started with us? We offer training in the following professions: Plant mechanic, industrial mechanic, mechatronics technician and technical product designer.
You can find open positions at our job offers.
We offer students the opportunity to gain a sound practical insight within the framework of an approx. 6-month internship to gain practical insight.

Often this also results in the opportunity to write your thesis at RENK. Or you can stay with us as a working student and who knows, maybe it will lead to something more.
Do you want to learn, push the technology limit and gain practical experience in an international industrial industrial company?
Whether mechanical engineering, business & marketing or computer science - we regularly publish internships and jobs for students from a wide range of disciplines.
You can find open positions at our job offers.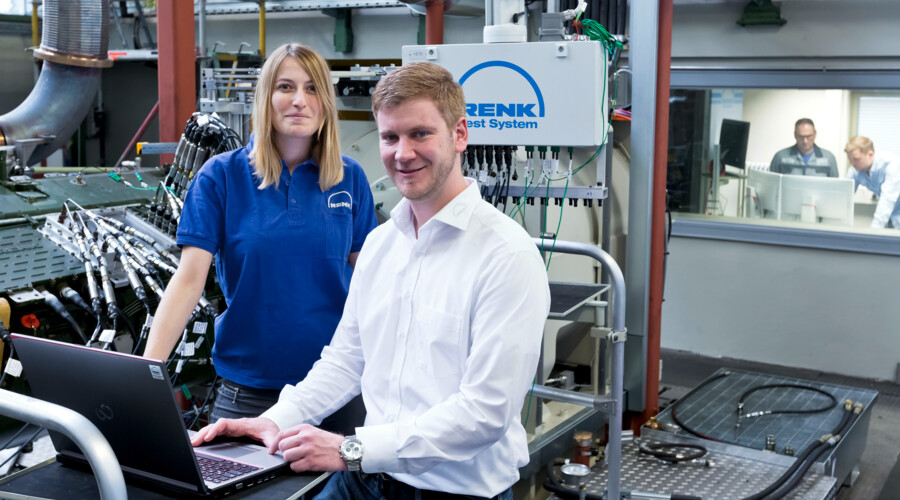 At the Augsburg site, we also offer dual training programs. In this practical training, you will be in close contact with RENK from the very beginning. In the process, you will get to know the company's processes intensively and thus prepare a smooth transition to your later profession.
Do you have a high school diploma or a technical college entrance qualification? Are you highly motivated and capable? In cooperation with the Swabian Chamber of Industry and Commerce and the Augsburg University of Applied Sciences, we offer dual studies in mechanical engineering, specializing in technical product design or industrial mechanics.
You can find open positions at our job offers.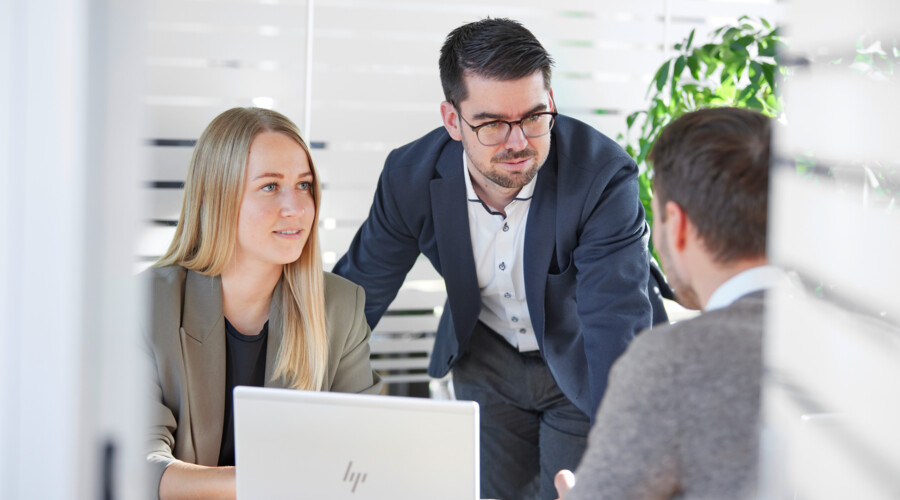 02 Career starters
Get on board! Take off! Shape the future!
Enough learning and studying - now it's time for real projects. With us many career paths are open to young professionals as well as university and college graduates.
RENK engineers stand for creative concepts and innovative ideas. They develop the basis for our products and projects.
RENK technicians are exceptionally technically and technically qualified. They advise our customers on our services and ensure smooth internal as well as external order processing.
RENK skilled workers and service technicians make the ideas of our design engineers work - and some of them are deployed worldwide!
RENK commercial and sales staff are characterized by strong communication and great organizational talent. And our IT specialists drive our digitalization forward with their know-how. digitization with their know-how.
In which area do you want to play an active role? Here comes your chance!
03 Professionals
New challenges for experienced professionals.
Whether as mechatronics engineers, industrial mechanics or materials testers: skilled workers and service technicians are the key to success at RENK with their precision.
Our technical and sales engineers develop the visions with our customers that make innovations possible.
The technical team ensures that top-level service is delivered in every project - both internally and externally.
And our commercial experts and IT professionals hold all areas together and ensure perfect organization and smooth processes.
From gear units on luxury yachts and wind turbine gear units to drive units and test systems for tracked vehicles: At RENK, you work on projects that move industries all over the world. the world. Are you up for a challenge?
Job opportunities
Join the RENK family!
RENK offers you a crisis-proof job with an attractive remuneration package and a wide range of a wide range of further training opportunities.
Our opportunities in Americas
Do you want to join our RENK team in Americas? Check our open positions.
Open positions in Europe
Are you interested in working in Germany or Switzerland? Then take a look at the open job ads from us.
Contact
In case you have any questions feel free to contact us.
In case you have any questions in regard to our company and opportunities - we are happy to help.
Human Resources
Email