RDDS Test Rig automation system
RDDS – RENK Dynamic Data System
01

Unlimited flexibility

02

Increasing automation

03

Maximum digitization

04

Unique operator support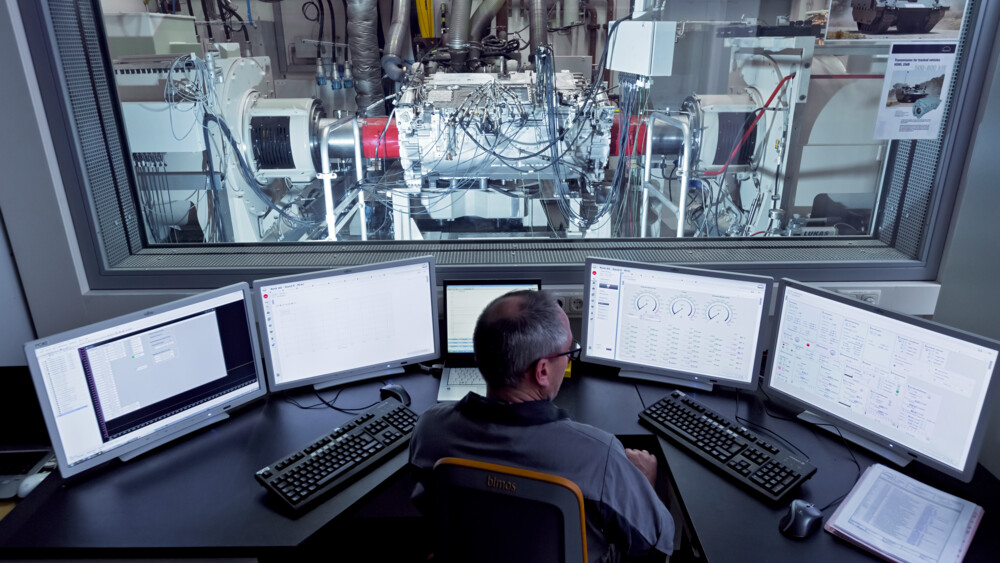 Our technologies for your demands
The value of a test rig depends significantly on its control system.
Based on almost 70 years of experience in operating test benches, RENK has developed an automation system that focuses absolutely on the safe and successful execution of the test task.
With RDDS, a very powerful tool is available that combines all basic processes on one interface and makes RENK a fully comprehensive system provider in the field of test rig technology
01 unlimited Flexibility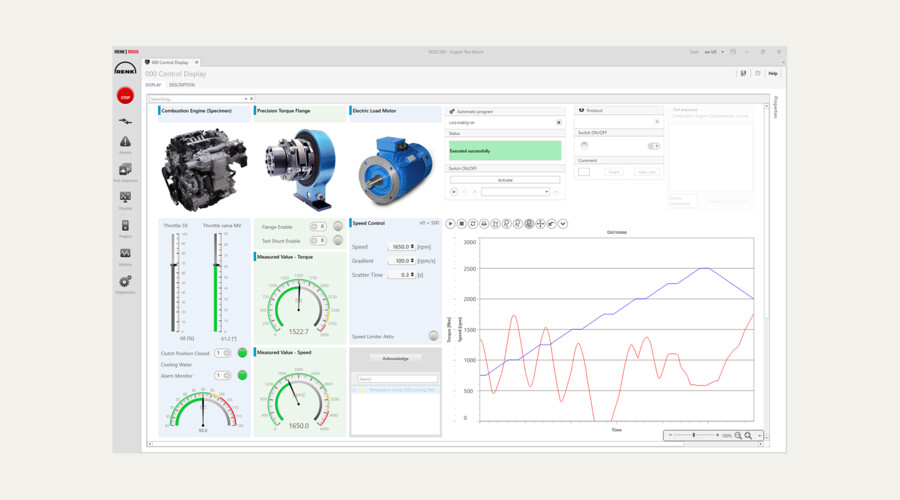 Flexible adaption of the test task
Today's development cycles for technical products are becoming shorter and shorter. Test specifications are constantly being adapted to new requirements.
-> With RDDS, the test bench operator can flexibly adapt test sequences, functions and test reports on the test bench to meet changing requirements in product development.
-> For optimal utilization of the test stand, different test setups can be stored in RDDS and flexibly loaded as required.
-> RDDS is based on Beckhoff TwinCAT 3 realtime system. This guarantees maximum reliability and compatibility regarding hardware interfaces and extensions.
02 Easy Automation
Easy automation and standardization
With automating and standardizing the testing process, operators can handle even the most complex test scenarios and equipment, all while reducing development cycles for your products.
-> Test procedures can easily be automated by graphical editors.
-> Increasing the degree of automation of a test system reduces costs and increases the quality of results.
-> External devices can also be automatically controlled and integrated with RDDS, so the operator can concentrate on the test task.
-> RDDS is designed for all kinds of test rigs in heterogenous test fields. This enables operators to easily switch between rigs, comparable results and streamlined service and support through one central contact.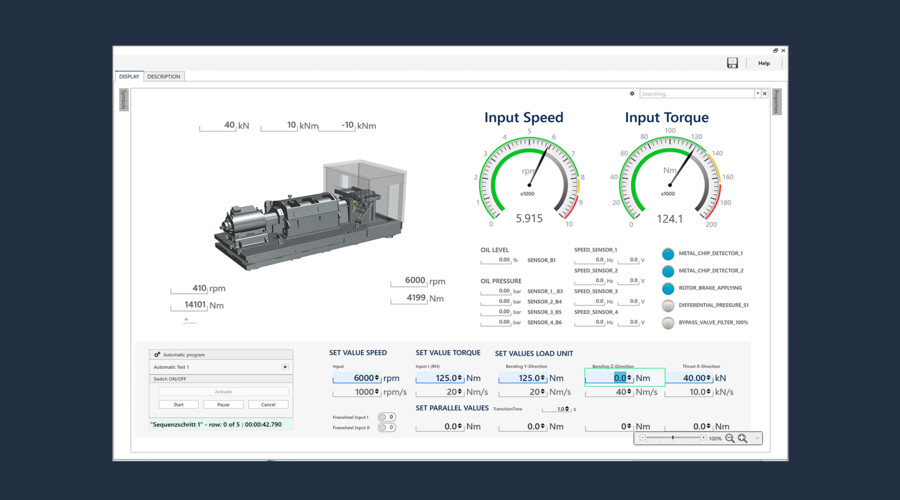 03 maximum Digitization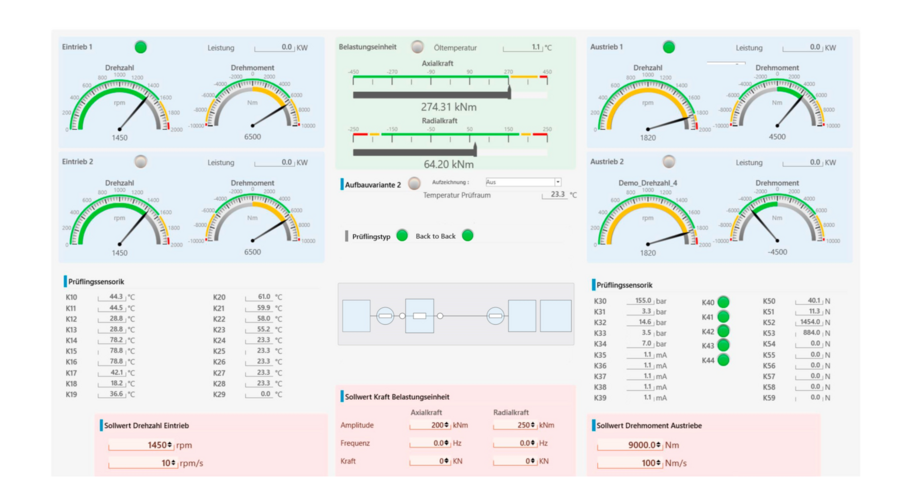 Digitization of testing processes
Modern quality assurance and the further processing of measurement data lead to increasing demands on measurement and production data.
-> With RDDS, all results and information are stored in a database in a traceable manner. This enables statistics on product quality and process performance.
-> The open interfaces of RDDS also enable the integration into the existing software landscape of the test facility.
04 Unique operator support
Maximum support and customization
As "Trusted Partner", we prioritize being close to our customers and assist the operator quickly and uncomplicated.
-> RDDS combines engineering and operation in a single tool. This enables our customer support to efficiently assist the operator on-site or remotely, without the need of special tools or code compilation.
-> With intuitive graphical interfaces, operators can quickly trace and troubleshoot errors and make changes without requiring further assistance.
-> In our continous development of RDDS, we focus on compatibility to support our customers with updates and new features.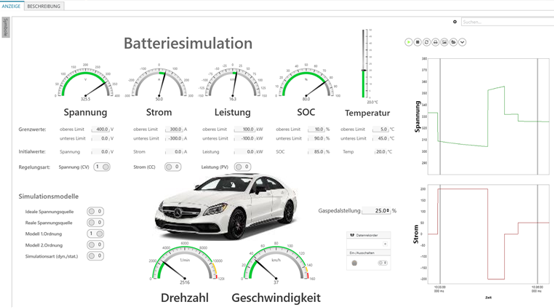 Automation system for all types of test benches
Flexible customization and functional extensions
Self-explanatory program generation due to innovative graphical editors
Signal flow oriented modeling of complex automation and control processes
MATLAB Simulink integration
Preparation of new test runs independent of active test operation
Central recording of all relevant measured values generated on the test bench
Online display and automated reporting of test results
Structured storage of all test run data
Modular system for flexible use and easy upgrade
Open and stable real-time environment (Beckhoff TwinCAT 3)
Monitoring safety control for unattended continuous operation
Suitable for new installations and retrofits
Various license models available for use in third-party test stands
Continuous development for updates and new features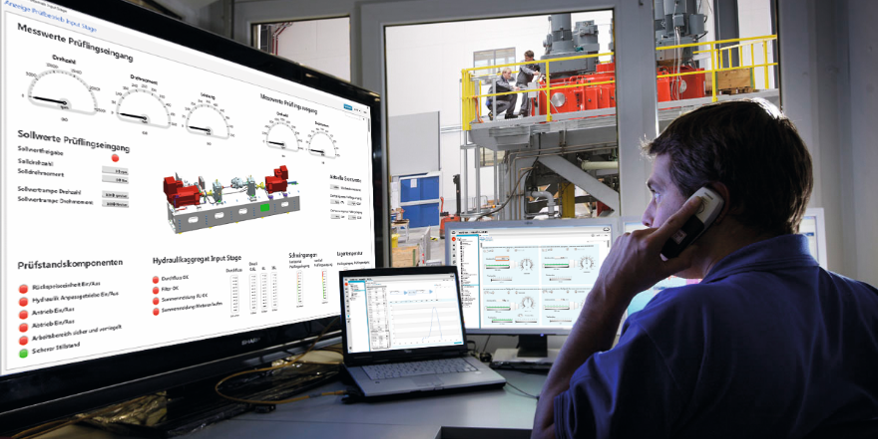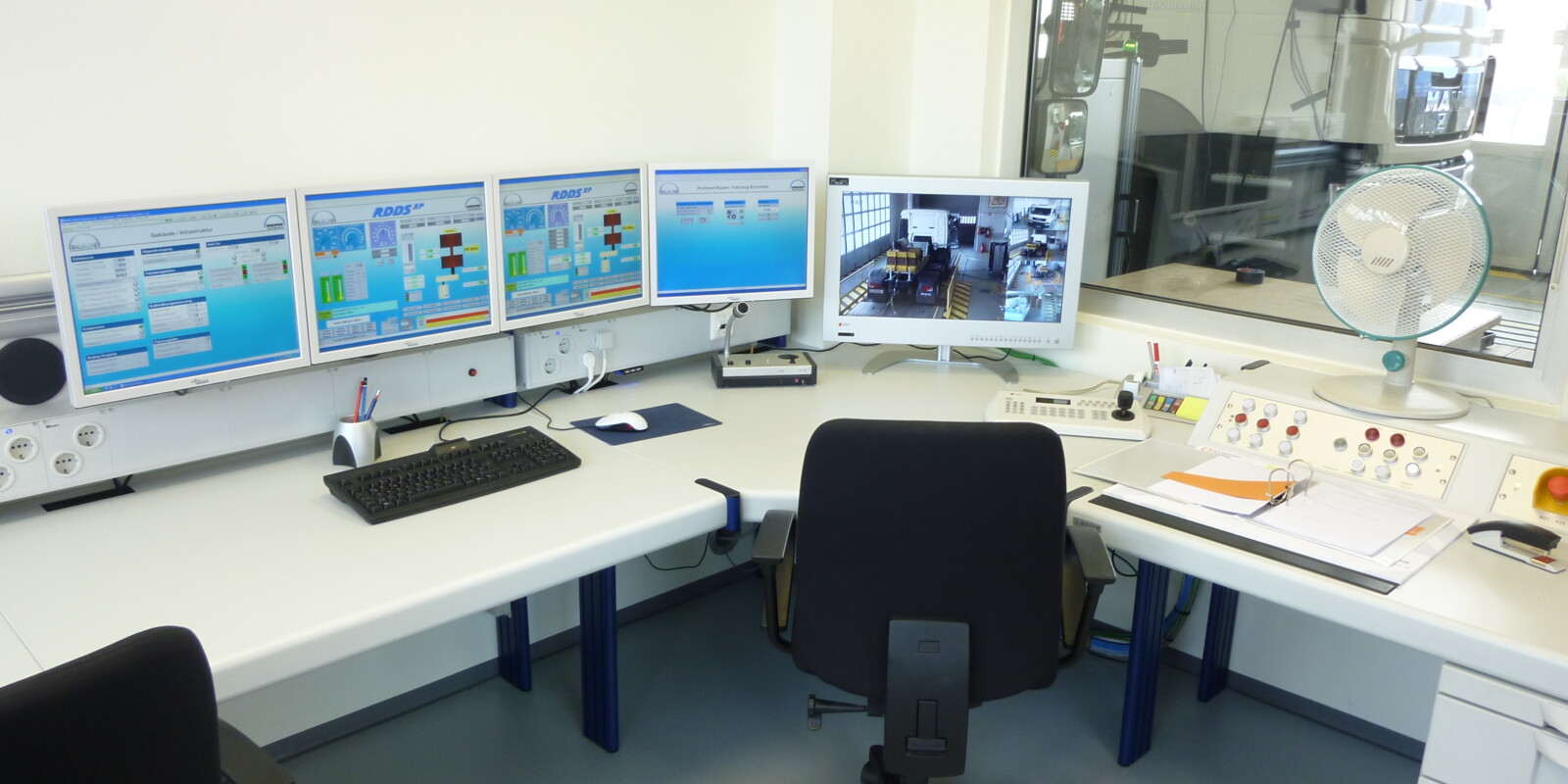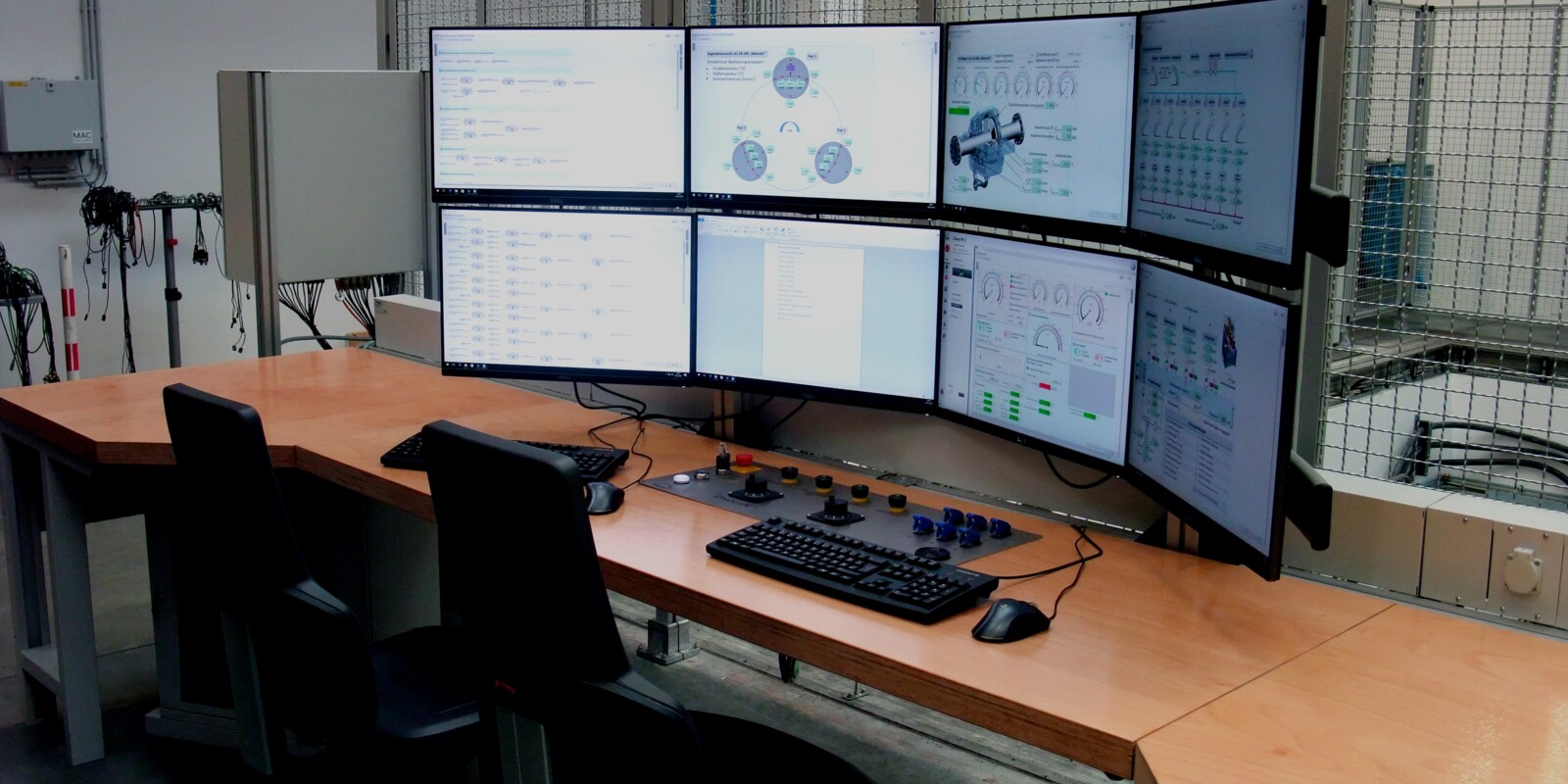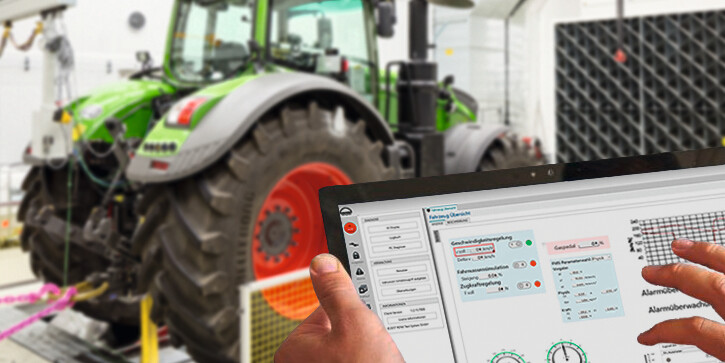 RENK Dynamic Data System
RDDS - Designed for test rig operators
Contact
Do you need more information about our RDDS test rig automation system?
Send us your questions and demands.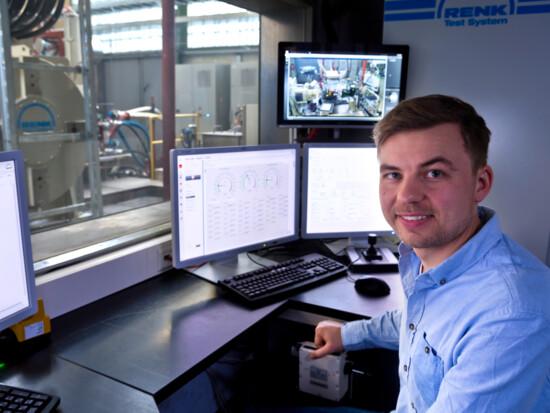 Get in contact with our experts from
Team RDDS:
Michael Ruisinger
Product Manager
Email