It's as if the mighty arms of a steel giant were holding the fragile gearbox. The test rig used to put the heart of a helicopter through its paces seems so mighty. In the tentacles of the test giant, alternating loads act on the gearbox from all sides. They simulate, for example, a take-off phase of the helicopter or a change of direction and are thus intended to reveal possible weak points. Commands, control and evaluation are handled by the RDDS automation software from RENK, which is individually tailored to the needs of different test series. "This makes it possible, for example, to examine drives of different types and characteristics on a single test stand", says Michael Ruisinger, who manages the software department of RENK Test System GmbH (RTS) in Augsburg. RTS systems are highly valued by OEMs in the helicopter industry such as Leonardo or Boeing. No test rig manufacturer currently has more helicopter test rigs in operation worldwide than the RENK Group subsidiary.
Software is becoming increasingly important in the use of test stands. "Often, even when ordering a test stand, customers do not know exactly which operating conditions they will actually have to test in practice", explains Ruisinger. For this reason, the software is modular and can always be adapted later. "This is something our customers really appreciate about the RDDS, because they invest millions in systems that are then supposed to remain in use for 20 years. At the same time, no one can predict today what testing requirements will be needed in the future."
What customers know is that their facilities are becoming increasingly complex and thus the interaction of various properties must be examined in even greater detail. Ruisinger mentions, for example, the increasing electrification in construction and agricultural machinery or also in aircraft design. For example, RENK is involved in the further development of electric propeller motors for air cabs with test rigs at Rolls Royce. Other customers require a wide range of applications for their test rigs. For example, the vehicle manufacturer Krone can test a baling press or a tractor trailer on the same system thanks to the RDDS software.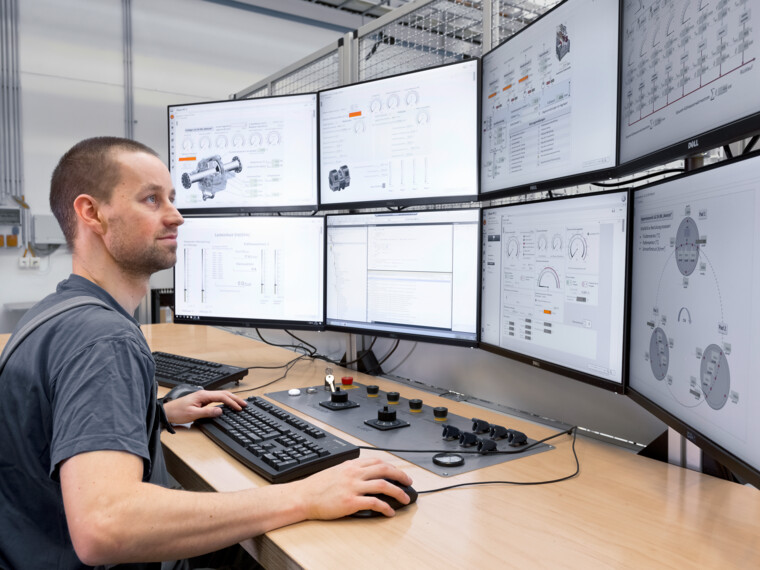 With its test rigs, RENK is also making a massive effort to increase the production of renewable energies. Wind turbines must operate reliably for decades Maintenance or, if necessary, repairs on the open sea are extremely costly. With nacelle test rigs from RENK, not only extreme conditions and electrical grid reactions can be simulated very realistically, but also the complete service life of a turbine can be mapped in fast motion in just a few months. Given the dimensions of these systems, this is a mammoth task. And here, too, the test facilities have to "grow alongside" them, because the output of the wind turbines is becoming increasingly larger. A few years ago, turbines with up to 20 megawatts were considered hardly feasible. Now, wind turbines with an output of 30 megawatts are even being considered. The developers are faced with completely new requirements, for example with regard to the load on gear units and bearings. For this purpose, RENK offers modular systems that can be gradually expanded as required. With the RDDS software, the new modules can be integrated with little effort.
Consequent further development
RENK can draw on a very long experience in the building of such complex test rigs, some of them of enormous dimensions. The first test rigs were built in the 1960s to test the gear units produced in-house for ships, machines or military vehicles. From a very early stage, the company used more and more electronics and increasingly its own software in the test benches. In 1985, the first analog controllers were used and the independently developed automation system RENK Dynamic Data System (RDDS) was born. From the beginning, the aim was to develop software independently of individual projects. Through consistent further development, this idea has today evolved into an extremely powerful and flexible automation tool that forms the basis for all RENK test rigs. "For the individual test rig application, the colleagues then work out the detailed specifications of the specific customer requirements", explains Ruisinger. "But everyone can thus rely on a uniform software basis."
In this way, Renk succeeds in developing test rigs for increasingly complex products – an absolute strength of the company. "We are in demand when it comes to special applications. The systems are often needed to enable developers to reproduce in hardware on the test bench what they have worked on using computer simulations. In the end, there's hardly any way around this", says Ruisinger, who does, however, expect a merging of virtual development and real test series to some extent in the future. "Due to advancing digitalization, RDDS is becoming more and more important, because virtual system development has already been used for test rig development at RTS for many years, and so we can already offer our customers to implement digital twins of the components to be tested in RDDS."
Due to advancing digitalization, RDDS is becoming more and more important, because virtual system development has already been used for test rig development at RTS for many years, and so we can already offer our customers to implement digital twins of the components to be tested in RDDS.
The RDDS automation system is designed in such a way that the customer can not only integrate new DUTs or test tasks but can also easily dock existing external systems to the RDDS software and evaluate the measurement results. This compatibility for many different applications is unique. This is why other test bench suppliers such as ABB and Hainzl are now adopting the RENK product and equipping their own test systems with it. This saves the companies the effort of their own programming and they are happy to fall back on RENK's expertise.
And also in university operations, for which RTS offers very special packages, RDDS is very popular in the research institutes, for example at the TU Munich, the TU Dresden or the RWTH Aachen.
RDDS has numerous options for real-time visualization of the plant status and the recorded measured values. For future testing tasks, however, Ruisinger sees an even greater need for automated evaluation of existing data in order to provide the customer with a better overview: "The systems are becoming more and more complex, and at the same time the data volumes are increasing. That's why it's becoming increasingly important to filter out the really interesting information. There is great potential waiting for us here." The integration of artificial intelligence into existing software products is in full swing at RENK.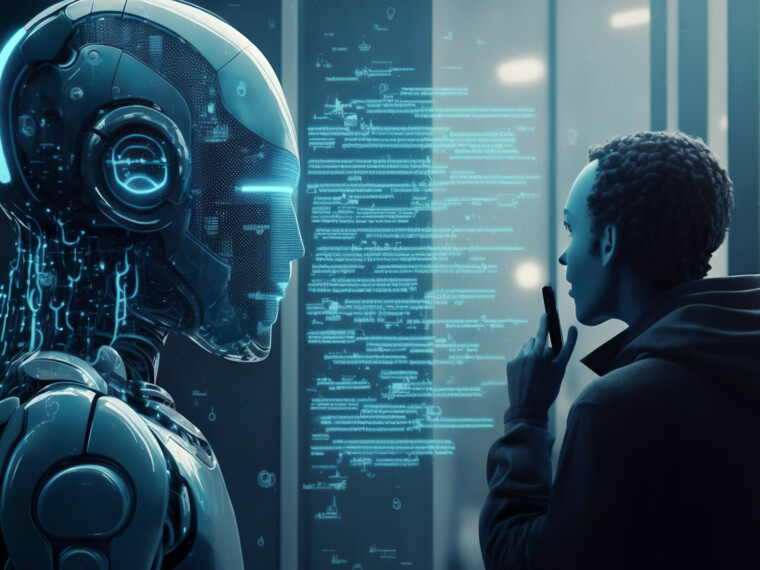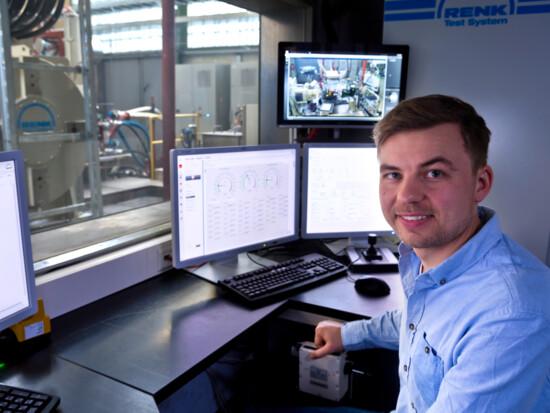 Get in touch with our experts from
Team RDDS to talk about your questions and demands.
Michael Ruisinger
Product Manager
Email