Electric propulsion
Electric drive AED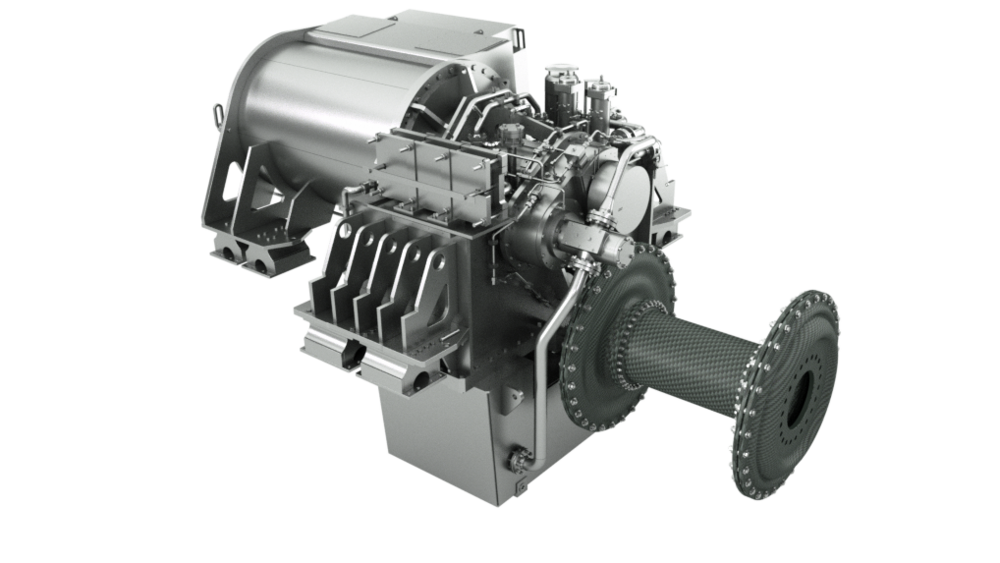 A complete propulsion module is now available, known as the RENK AED (Advanced Electric Drive).
Electric propulsion represents a technically proven and increasingly popular option for Naval vessels, Megayachts and Research vessels. The majority of those vessels requires low noise operation while aiming for compact, weight optimized propulsion equipment.
RENK's AED concept offers a perfect combination of desired characteristics. The geared motor solution for increased power density is combined with sophisticated noise reduction measures including soft elastic mounting and flexible coupling.
The RENK AED integrates perfectly with the onboard electrical system and may be used as the only electric propulsion or in combination with other prime movers such as diesel engines or gas turbines through a combined power transmission system also available from RENK..
Preassembled, ready for installation electric propulsion module
Compact, especially in cross-section dimensions
Lightweight
Low-noise performance - optimized engine and gearbox design, soft elastic mounts and flexible coupling at output to propeller shaft line
Suitable for both fixed- and controllable-pitch propellers
low-noise gearbox, specially developed highly flexible mounting
Output speed adjustable flexibly to propeller speed requirements
Low maintenance cost - broad use of conventional type components
Shock resistant version available
Technical Data
| | |
| --- | --- |
| Dimensions: | 1,540 x 765 x 825mm |
| Maximum engine output: | 800kW (1,100 HP) |
| Weight category: | 35-45t |
| Powershift transmission: | 6 forward gears, 6 reverse gears |
| Total transmission, mechanical: | 6.3 |
| Gear weight (without oil filling): | 1,700 kg |
| Braking system: | Integrated high performance system |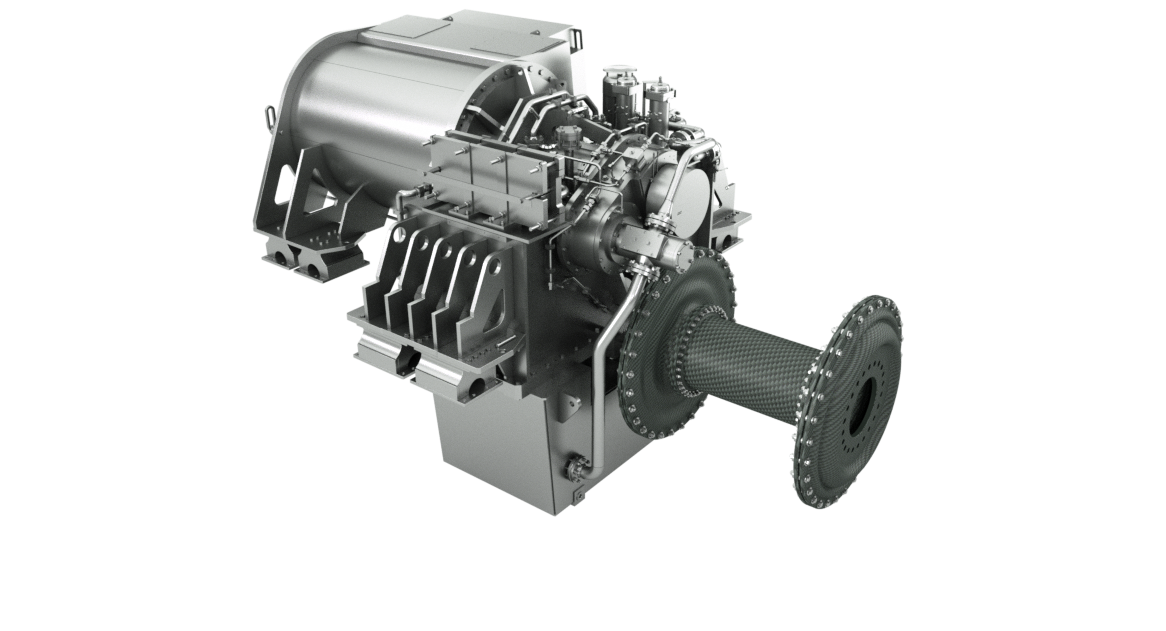 Get in touch with our experts in case of any questions.
Marine Solutions Team
Phone number
Email