Augsburg, October 4, 2023 – Today, RENK Group AG and its shareholder Rebecca BidCo S.à r.l., a holding company majority owned by the "Triton V" fund belonging to the investment firm Triton, decided to postpone the planned IPO of RENK Group AG. In the past days, the market environment has clouded noticeably.
The start of trading in RENK Group AG shares in the Prime Standard of the Frankfurt Stock Exchange had been scheduled for Thursday, October 5, 2023. The option of an IPO at a later date is under consideration by the company and the shareholder.
IMPORTANT NOTICE
The information contained herein does not constitute an offer to sell or the solicitation of an offer to buy nor shall there be any sale of the securities referred to herein in any jurisdiction in which such offer, solicitation or sale would be unlawful prior to registration, exemption from registration or qualification under the securities laws of any jurisdiction.
This announcement is not for distribution, directly or indirectly, in or into the United States (including its territories and possessions, any State of the United States and the District of Columbia), Australia, Canada, Japan or South Africa or any other jurisdiction in which the distribution or announcement would be unlawful. This announcement does not constitute or form a part of any offer or solicitation to purchase or subscribe for securities in the United States, Australia, Canada, Japan or South Africa or any other jurisdictions where to do so would constitute a violation of the laws of such jurisdiction. The securities mentioned herein have not been, and will not be, registered under the United States Securities Act of 1933, as amended (the "Securities Act").
The securities may be offered in the United States to qualified institutional buyers pursuant to Rule 144A under the Securities Act, and outside the United States in offshore transactions in reliance on Regulation S under the Securities Act. There currently is, and there will be no public offer of securities in the United States. The securities may not be offered or sold in Australia, Canada, Japan or South Africa, subject to certain exceptions.
In any member state of the European Economic Area, other than Germany, this communication is only addressed to and is only directed at "qualified investors" in that Member State within the meaning of Article 2(e) of Regulation (EU) 2017/1129 (the "Prospectus Regulation").
In the United Kingdom, this publication is being distributed only to and is directed only at persons who are "qualified investors" within the meaning of Article 2 of the Prospectus Regulation as it forms part of retained EU law in the United Kingdom as defined in the European Union (Withdrawal) Act 2018 (as amended) (i) who have professional experience in matters relating to investments falling within the definition of "investment professionals" in Article 19(5) of the Financial Services and Markets Act 2000 (Financial Promotion) Order 2005, as amended (the "Order"), or (ii) are persons who are high net worth bodies corporate, unincorporated associations and partnerships and the trustees of high-value trusts, as described in Article 49(2)(a) to (d) of the Order or (iii) persons to whom this communication may otherwise be lawfully communicated (all such persons together being referred to as "Relevant Persons"). The securities are available only to, and any invitation, offer or agreement to subscribe, purchase or otherwise acquire such securities will be available only to or will be engaged in only with, Relevant Persons. Any person who is not a Relevant Person should not act or rely on this document or any of its contents.
Forward-looking Statements
This announcement contains "forward-looking statements".
Forward-looking statements are sometimes, but not always, identified by their use of a date in the future or such words as "will", "anticipates", "aims", "could", "may", "should", "expects", "believes", "intends", "plans", "prepares" or "targets" (including in their negative form or other variations). By their nature, forward-looking statements are inherently predictive, speculative and involve risk and uncertainty because they relate to events and depend on circumstances that may or may not occur in the future.
There are a number of factors that could cause actual results, performance and developments to differ materially from those expressed or implied by these forward-looking statements. All subsequent written or oral forward-looking statements attributable to RENK or their respective affiliates, or any persons acting on their behalf are expressly qualified in their entirety by the factors referred to above. No assurances can be given that the forward-looking statements in this document will be realized. Any forward-looking statements are made of the date of this announcement.
Ready for your questions!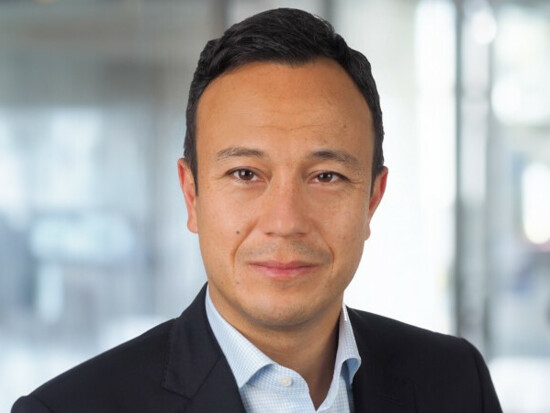 Get in touch with us in case of any questions and requests.
Ingo Schachel
Head of Investor Relations
Email