Whether conducting law enforcement, coastal patrols, or search and rescue, reliable propulsion plant functionality is crucial to the U.S. Coast Guard's ability to remain "Semper Paratus" or always ready. Their shipbuilder, Panama City, Florida based, Eastern Shipbuilding Group, delivers this much needed reliability by installing high performing RENK gear units on the Offshore Patrol Cutter (OPC) class of ships.
To reinforce the gear's performance and assure the OPC's maximum reliability, RENK provides training on monitoring, maintenance, and operation of the RENK gear units. This training is crucial for the cuttermen, who will later operate and maintain the ships. "The training aspect is very important. It provides us the knowledge to service the equipment and make necessary repairs at sea to ensure we are ready to conduct our many Coast Guard missions", confirmed U.S. Coast Guard Lieutenant Junior Grade Bruna Pavan, who oversees the crew's training at RENK headquarters facility in Augsburg. So does Eastern Shipbuilding Group's Mr. Patrick Potter. "Not only are the people at RENK very welcoming," said Potter, "the RENK training facilities are also outstanding!"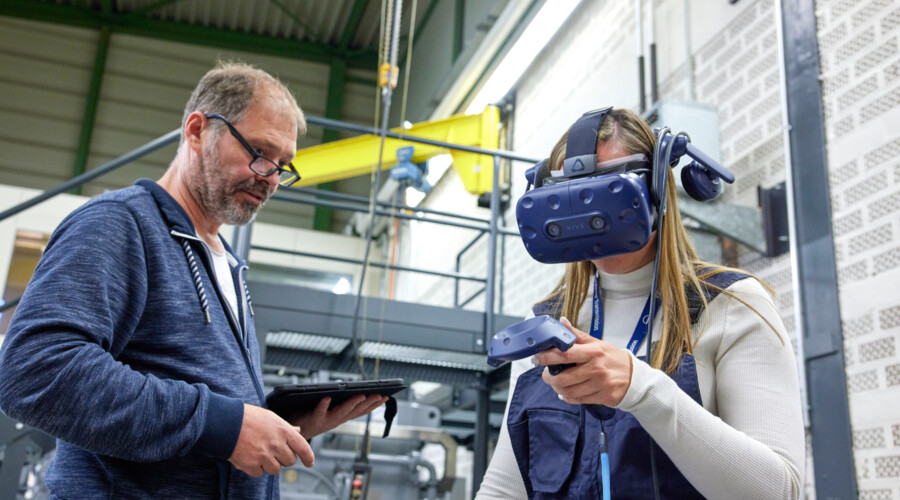 Not only are the people at RENK very welcoming, the training facilities are also outstanding!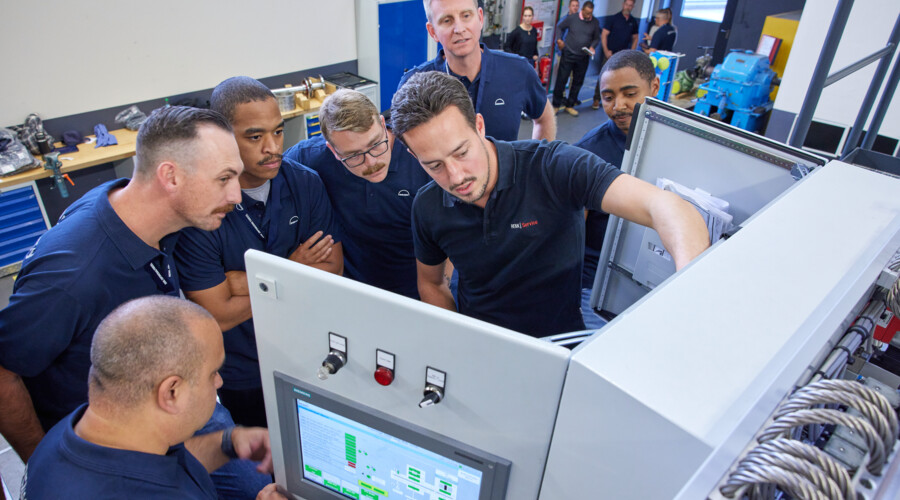 Hands-on opportunities make a better preparation for routine and emergency operations
RENK technical instructor, Mr. Florian Scherle, is one of the RENK teammates responsible for delivering training. "During the training week with the Coast Guard," said Florian, "we facilitate classroom education as well as presentations, group work, and of course, practical tutoring." The training is a practical, unique, and informative experience for all participants. The training team provides firsthand experiences with the RENK training gear unit. The realistic training facilities provide hands-on opportunities to familiarize trainees with the RENK gear units and to be better prepared to handle routine operations and emergency response.
RENK remains a top choice
for reliability and safety
To deepen knowledge and to use different learning incentives, RENK employs a three-dimensional model of their products in a highly accurate and fully immersive Virtual environment. "We have had very good experiences with our customer training sessions because they enable the crew to check for themselves if something is wrong. And in the unlikely event something is wrong, they're better equipped to tell us where the error is, so we can offer our service support in a more targeted and tailored way," said Florian.
All in all, the high quality RENK gear units, when paired with RENK's high quality training and lifecycle support, remain a top choice in ensuring propulsion plant reliability to enable America's Maritime Guardians to save lives and deter complex threats.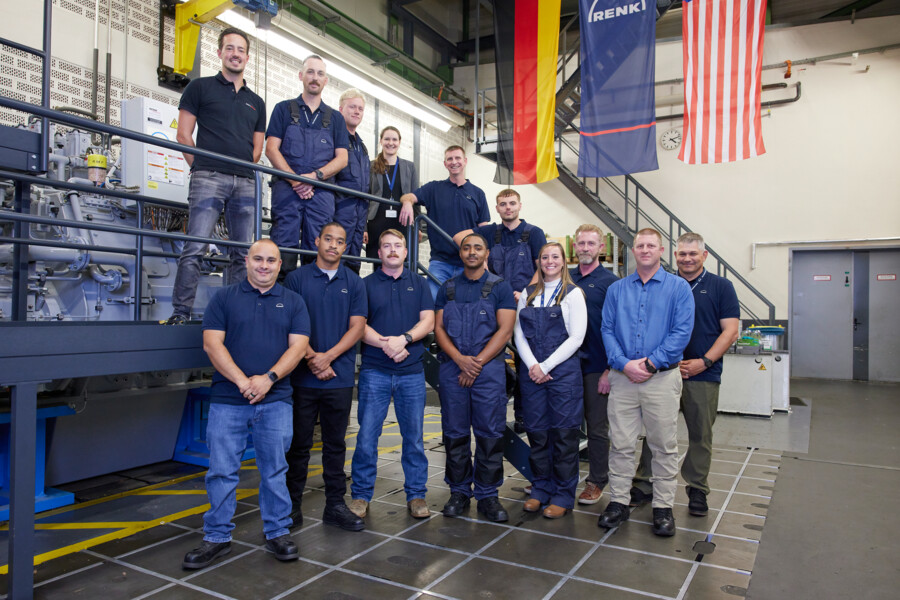 Get in touch in case you have any questions!
Marine Service Team
Service Team for marine applications
Email