Variable speed systems
RECOVAR®-E variable-speed propulsion system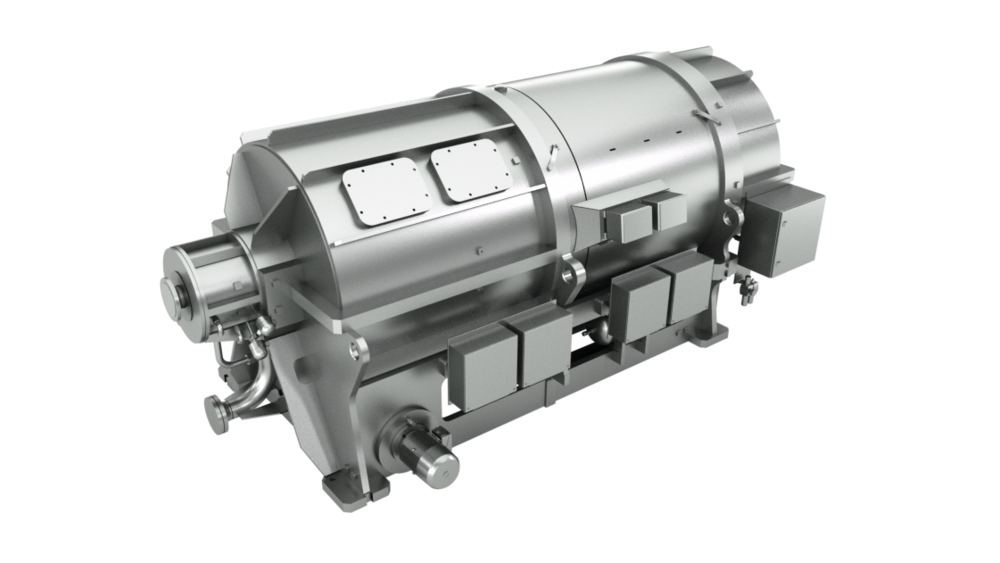 The industry has been developing solutions for variable speed settings for compressors and pumps for over 20 years now. Prior solutions did not prove effective over the long-term due to their complexity as well as high power losses and extreme maintenance costs. Higher efficiency requirements paired with the lowest possible investment and long-term operation form the basis for our new concept:
RECOVAR®-E is a variable-speed power splitting gearbox with an energy recovery system and maximum efficiency across all operating points. RECOVAR®-E stands for Renk ECOnomic VARiator. A modern hybrid consisting of mechanical and electrical features that offers an ideal solution for both worlds.
More than 50% of all compressor and pump systems over 3 MW require a variable-speed drive. RECOVAR-E offers an optimal cost-effective and efficient solution for applications of this type.
Highest efficiency of all comparable propulsion systems
No center distance due to flush shafts
Smallest system size by comparison
Energy recovery
DOL starting option
Low moment of inertia
Negligible impact on network
Smaller size of the main engine
Conservative API 613 toothing
Large speed range
Maintenance-friendly design
Control system shutdown in main operating point
High availability
Minimum space requirement for electrical system components (20%)
Technical Data
| | |
| --- | --- |
| Power: | 3 - 150 MW |
| Low speed shaft: | < 1 800 rpm |
| High speed shaft: | 4 000 - 25 000 rpm |
| Ratio: | 3 - 15 |
| Efficiency: | 97.80% |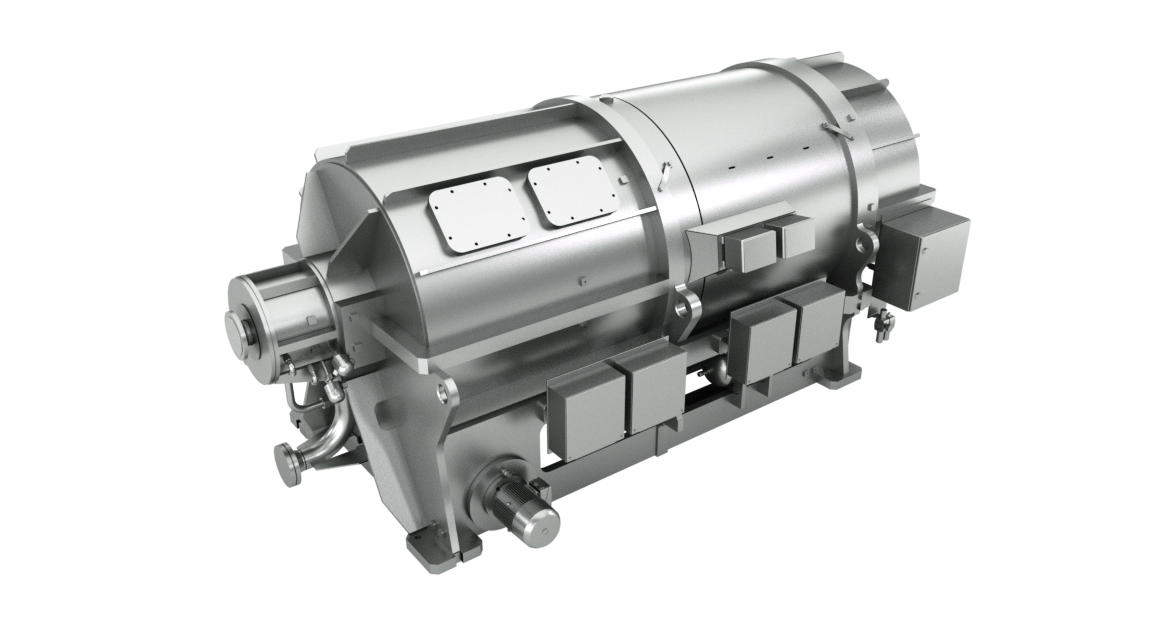 Get in touch with our experts in case of any questions.
Industry Solution Team
Phone number
Email