Military Vehicle
Increasing power generating capabilities in military vehicles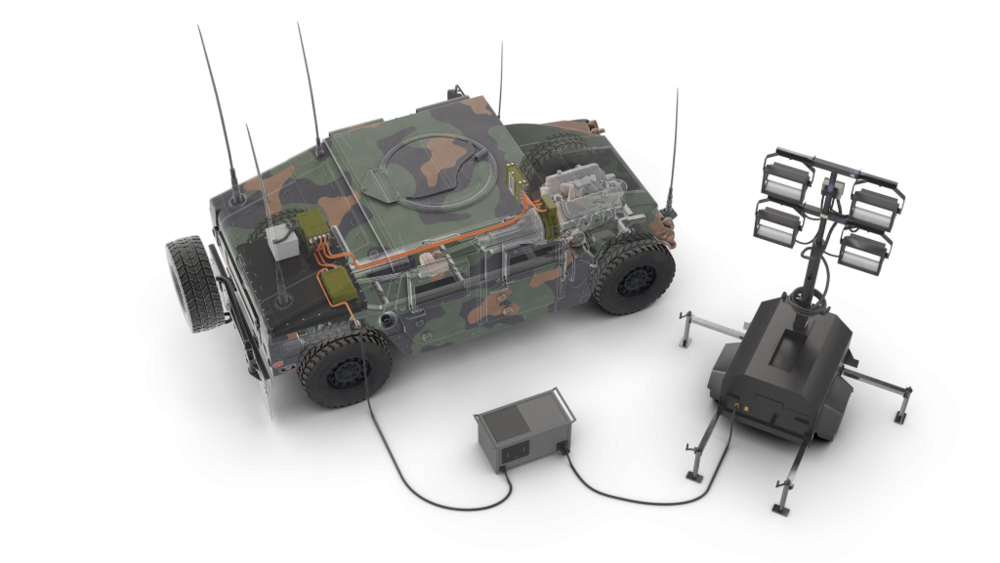 Managing the onboard power demands of today and tomorrow
Modern military vehicles require more and more electric power on board – whether to supply a growing number of computer systems and operate energy-intensive communication systems or to allow electrification of the cooling systems for the main engines and air-conditioning system. Particularly high levels of electric power are required for the operation of electric protection and weapon systems, for example ECM (electronic counter measures), high energy laser systems and HPM (high power microwave) systems.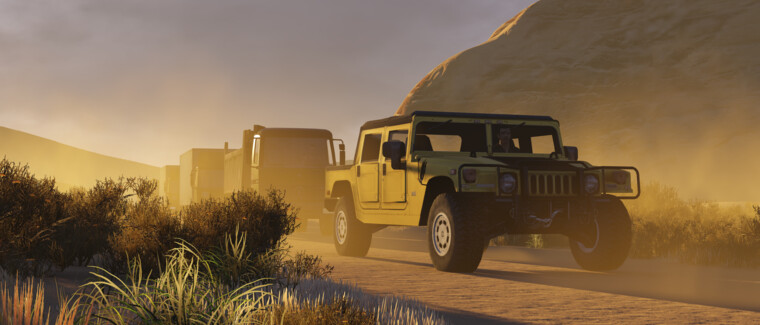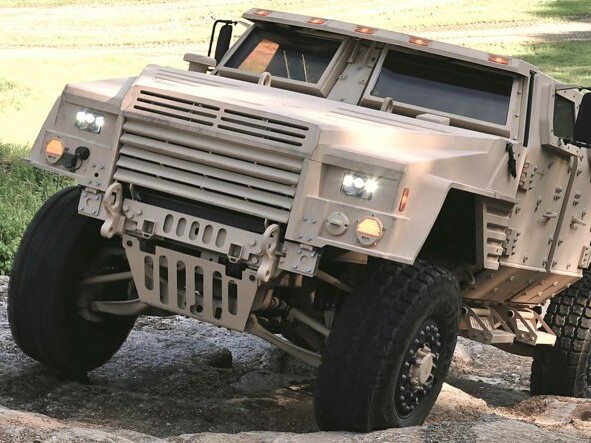 Our integrated starter generators, which are sandwiched as a flat disc between the combustion engine and the transmission for the mechanical drive train, and which render the alternator, starter and flywheel superfluous, make a significant contribution here. They deliver a multiple of the output of conventional alternators.
The elimination of these mounted parts and their transmission of power from and to the engine (belt drive, clutch engagement and release mechanism) reduces the level of complexity and failure rate. An additional high-voltage output enables supplying electric power to external users as required (electric export power).
A vehicle equipped in with a smart electrical solution can be used as a mobile power plant that can be deployed in a short time, and that can therefore replace or supplement static and cumbersome infrastructure elements.
Customers benefit from state of the art technology that is extremely durable and robust. Our Power Generation System is suitable for installation into new vehicles as well as retrofit and can be easily scaled up to enable hybrid drive with all its advantages..
Products
Proven and rugged solutions for your projects
We offer system solutions made up of electric machines, power and control electronics which harmonise with the interfaces in mobile platforms. A key role hereby plays our compact MM ISG (Magnet Motor Integrated Starter Generator). Fulfilment of the relevant MIL standards, from electromagnetic compatibility and voltage quality to environmental conditions, goes without saying.
No belts, brushes, bearings and lubricants makes it a maintenance free system. Even at low engine speed a continuous 30kW power generation is ensured.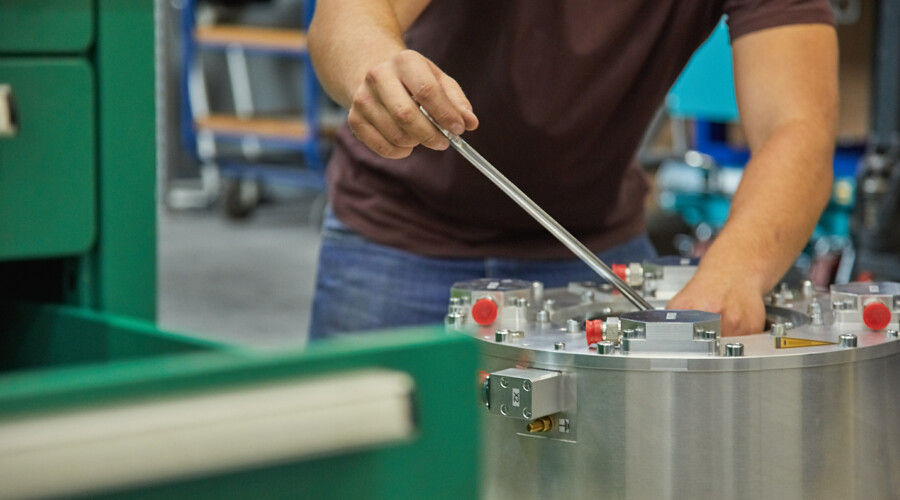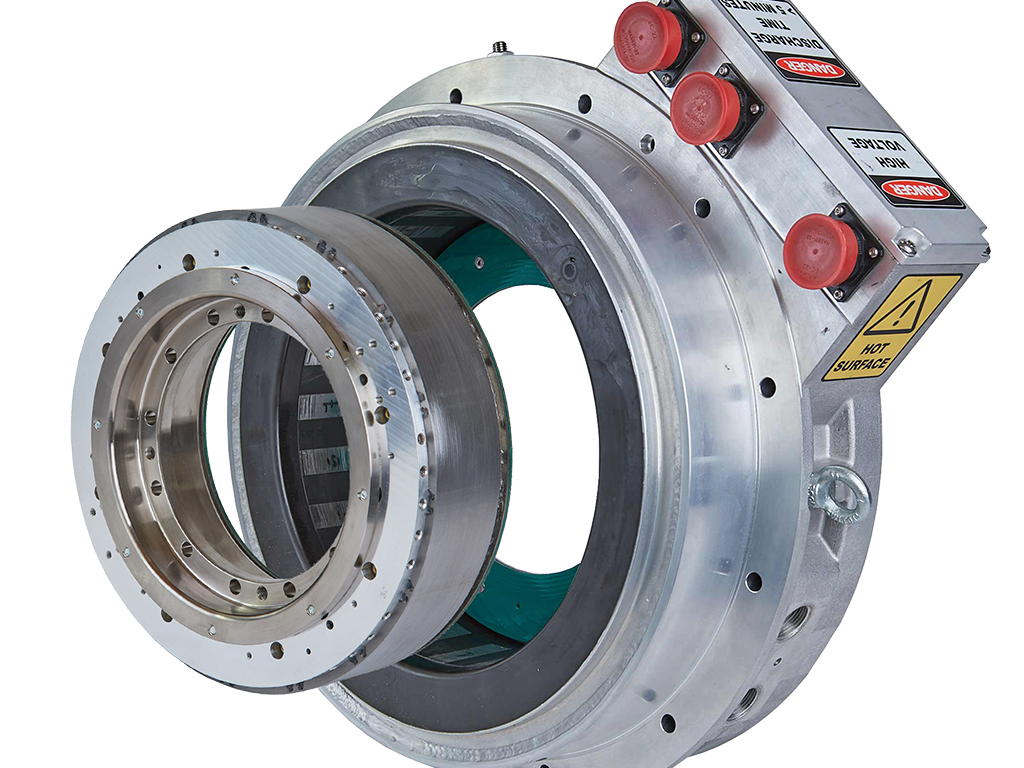 Our MM ISG (Integrated Starter Generator)
The MM ISG is based on permanent magnet technology with a very slim and rugged design. Some technical data:
30 kW - 160 kW
Water cooled
SAE 0 to SAE 3 flange compatible
Designed to MIL Standards
Slim design
ITAR free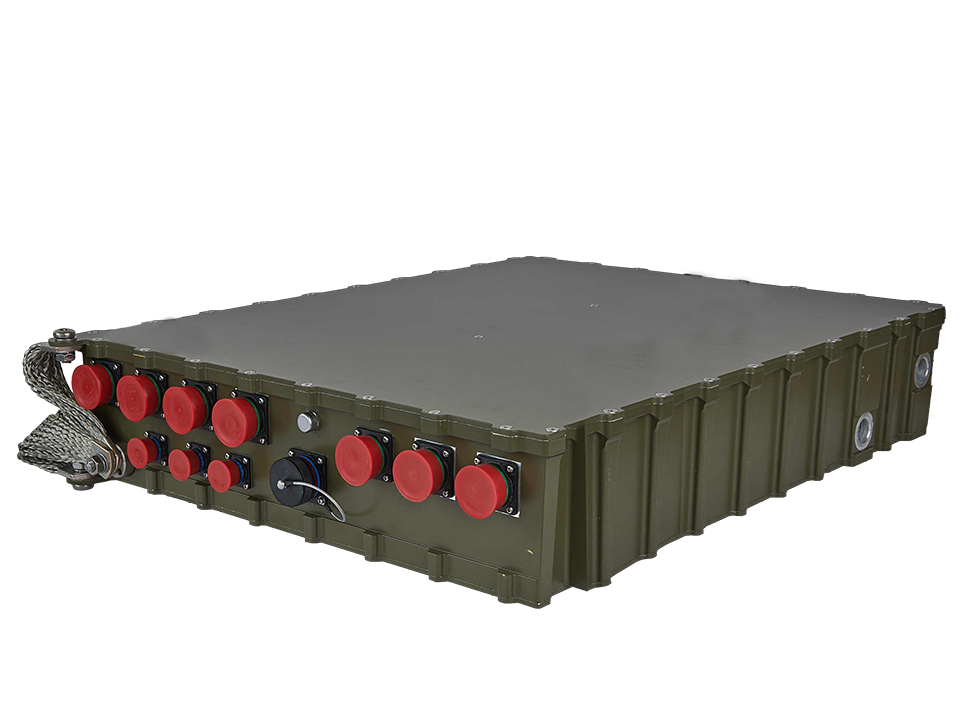 The MM IPS (Integrated Power Supply)
Our MM IPS is a combination of generator inverter, 28 VDC converter and power management control unit. Naturally designed to MIL standards and ITAR free. The output voltage quality complies to MIL-STD-1275D.
Contact
Get in touch with our experts to design your electrifying solution.
The expertise of Mobility Solution Team is available to our customers for the expansion of the ISG systems to electric hybrid solutions. These include high-performance drive motors and generators, the accompanying converters and the system and control technology. The exceptional compactness of the PM technology-based MM components is particularly relevant with respect to in-hub wheel motors (Wheel Drive Units). Magnet-Motor's references include many vehicles with such a configuration in the military field.
Our Solution Team has the know-how and experience in all-electric drive systems and can provide a range of references.
Mobility Solutions Team
Email