Engines
AVDS-1790 engine
01

Reliable Performance & Quality

02

High Power/weight ratio

03

Designed for operations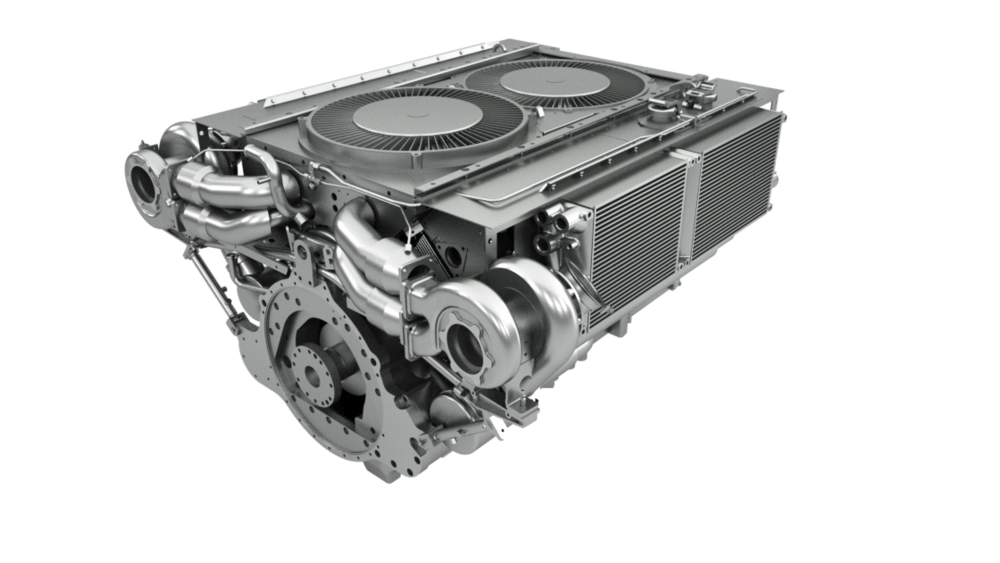 AVDS-1790 Series diesel engines are turbocharged, air cooled 12-cylinder, 90 degree Vee configurations. Power ratings range from 750 - 1500 HP. Air cooling for engine cylinders, as well as engine oil, transmission oil, and charge air coolers, are provided by direct drivefans mounted in the center of the Vee.
Extensive use of aluminum components throughout the engine provides a high power-to-weight ratio. The compact design of the AVDS-1790 engine includes individual and easily replaceable cylinders. Overhead valves are used with an overhead camshaft in the top of the engine to facilitate rapid service. Air cooling eliminates the maintenance burden of liquid cooling systems.
01 Reliable Performance & Quality
For over 60 years, more than 35,000 AVDS-1790 engines have been engineered, manufactured, overhauled and upgraded in Muskegon, Michigan, ensuring the highest quality and reliability to our customers.
From our perspective it is the most advanced while robust air cooled diesel engine for military operations. Also a result of continuous improvements by utilizing the experience and feedback from the field engineers in our armies.
RENK America is the Original Equipment Manufacturer (OEM) of the AVDS-1790 Series Engine, which is currently used in platforms as M60, the M88 Recovery Vehicle, and the M48.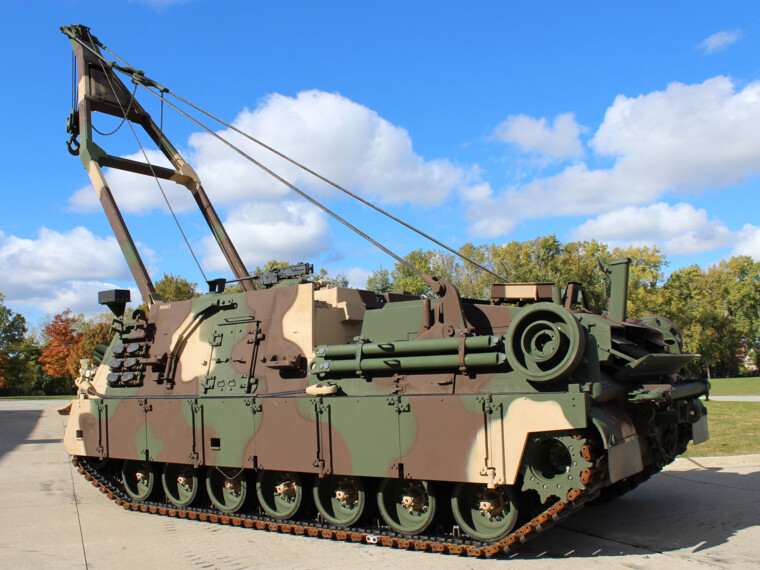 02 High Power/weight ratio
With the various AVDS versions, we can offer a power range from 750 hp to 1500 hp with dimensions of 1905 (75) x 1778 (70) x 1143 (45) mm (in). Weight can vary by version, but is typically 2313 (5,100) kg (lbs), representing an extremely powerful diesel engine with a slim outline.
This power-to-volume ratio combined with robust air cooling technology makes the AVDS so unique and a preferred choice for military vehicle designers.
03 Designed for Operations
Decades of experiences and after incorporating the armies feedback and lessons learned of 35.000 proven in use engines, the AVDS is efficiently optimized for handling critical missions.Some examples:
Handling different fuel qualities: Mechanically governed high pressure fuel injection "pump line" system compatible with nearly of all grades of diesel fuels.
Starting even at lowest temperatures: 24V starter with integral low current relay switch and over voltage protection; flame heater enables -32° C starting
Electric charging ability: Integral gear driven 28V generator, oil cooled, optional 650 AMP or 800 AMP ratings
Durability: Intercooling: Engine mounted air-to-air coolers increase engine durability and efficiency
Powerful even under water: Can withstand and run in a depth to 15 meter.
Engine start possible from minus 25 degrees to plus 125 degrees Fahrenheit
Powerful even under water
Can accommodate a 28-volt oil-cooled generator rated at 650 amps
Power from 750 HP to 1500 HP
High power-to-weight ratio
12-cylinder turbocharged
Technical Data
| | |
| --- | --- |
| Dimensions: | 1905 (75) x 1778 (70) x 1143 (45) mm (in). |
| Maximum engine output: | 700-1500 HP |
| Weight category: | 2313 (5,100) kg (lbs) |
| Number of cylinders: | 12 |
| Bore stroke: | 146 (5.75) mm (in) |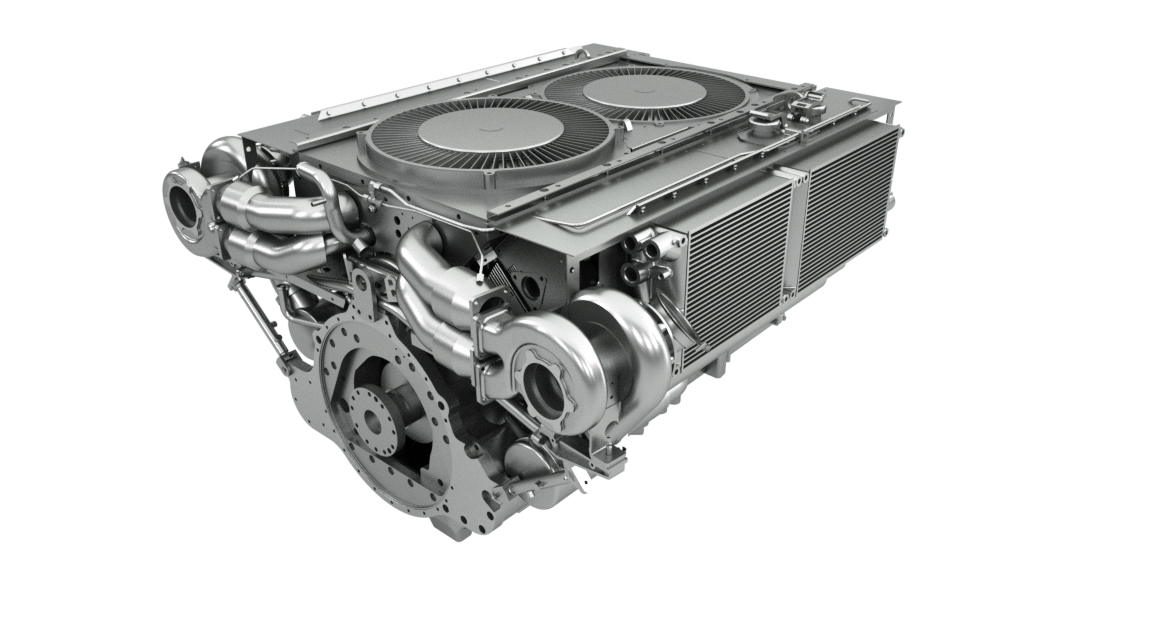 Get in touch with our experts in case of any questions.
Mobility Solutions Team
Email