Couplings
HYGUARD® –hydraulic safety coupling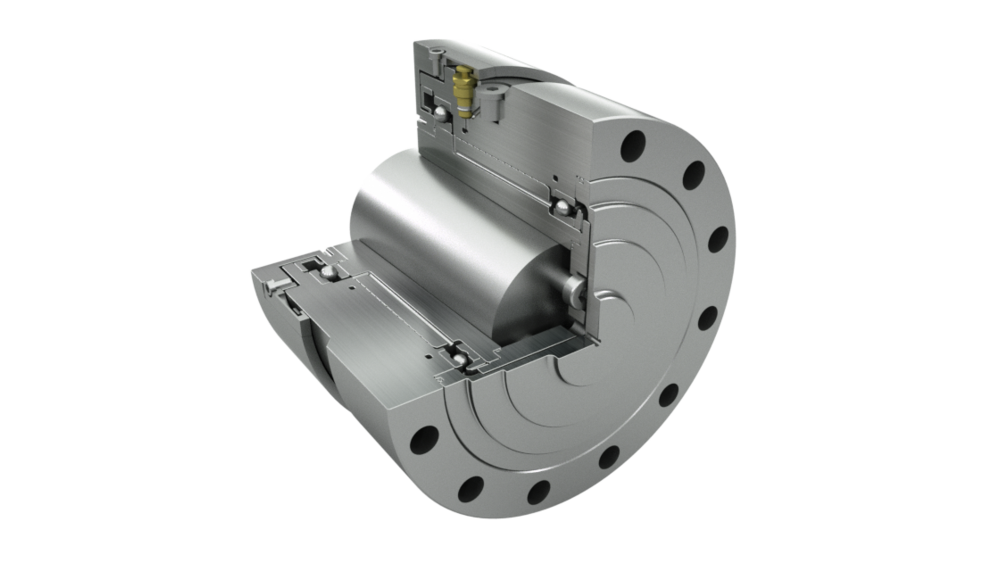 The primary task of overload protection devices in the drive train of machine systems is to protect valuable capital goods against damage due to the occurrence of unexpected and excessive strains.
Nonetheless, it is impossible to completely exclude machine breakdowns caused by sudden overloads that cannot be predicted. However, a single incident of damage can be far more costly than an effective overload protection device. Appropriate safety equipment is therefore still necessary to protect such systems. In the area of the drive train, these primarily include safety couplings, which are available in a wide range of designs today. With the HYGUARD® hydraulic safety coupling, the torque is transmitted exclusively via friction between the hydrostatically loaded surfaces of the shaft and hub. It functions without slippage as long as the preset torque is not exceeded.
If the torque exceeds this value, the hydrostatic pressure is swiftly released, shutting down the drive train immediately. Recommissioning requires little time. The system simply needs to be placed under pressure once more.
Transmission of high torques in a small space
Torsionally rigid / articulated shaft connections in conjunction with curved-tooth couplings®
Overload protection with adjustable torque limitation
Release accuracy of +/- 7–10%
Constant release torque throughout the entire period of operation
No disruption of operation due to material fatigue; low costs due to downtime
Extremely rapid recommissioning
No cost-intensive stocking of spare parts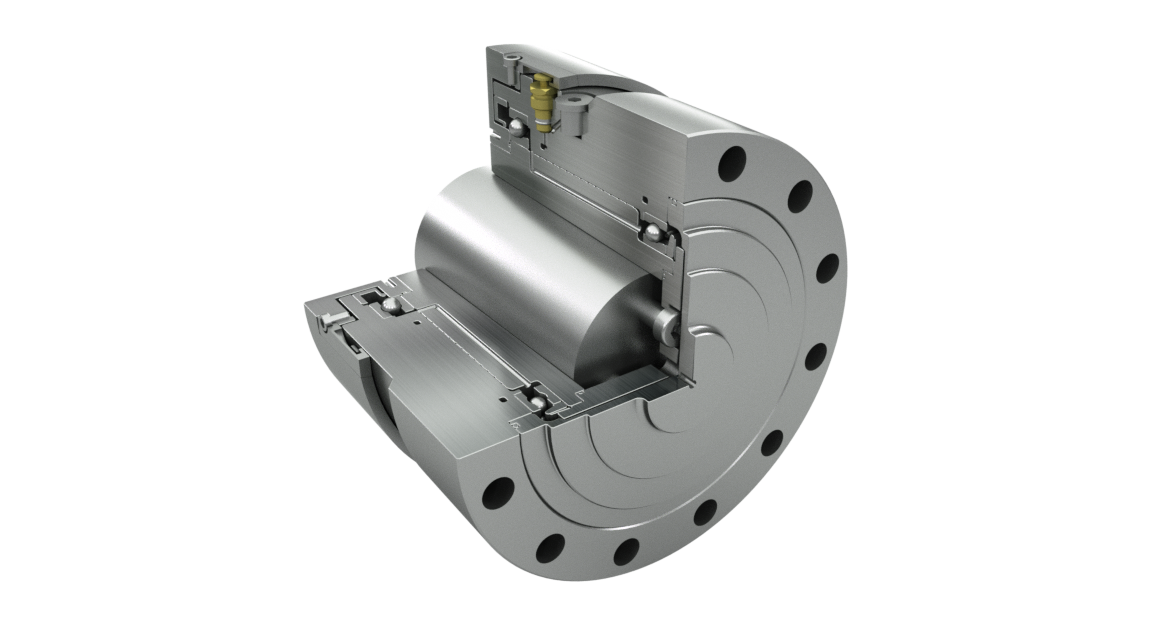 Get in touch with our experts in case of any questions:
Industry Solution Team
Phone number
Email