It is a city with its own power plant, rail terminal, sewage treatment plant on an area almost as large as that in neighboring Sindelfingen. More than 35,000 people work here. Some even come here every day from the distant Black Forest or the Swabian Alb to develop and build "cars with a star". Mercedes-Benz has been producing particularly popular automobiles at the Sindelfingen plant since 1915. Among other things, the S-Class and E-Class, the SL Roadster and the Maybach are built here. The top electric model EQS also rolls off the production line in the ultra-modern "Factory 56".
Mercedes-Benz has made "the best or nothing" its motto. Accordingly, the Stuttgart-based carmaker invests a great amount of time and effort in development and testing before a new model is presented to the public. And once the time has come, work is already underway in the background to further improve what has already been achieved. This includes test rigs from RENK Test System GmbH (RTS), which Mercedes-Benz engineers use to analyze and optimize the noise and vibration comfort of the S-Class.
RTS's most recent project is the expansion of the Mercedes-Benz test facility to include two interior noise chassis dynamometers. This task is a so-called "brown-field project" in which an existing site has to be expanded or restructured. In this case, Mercedes-Benz decided to replace two existing chassis dynamometers at the development center. Integrating new technology into an existing plant is a special challenge. "The entire expertise of RTS was required here," explains Jens Schneider, team leader for design and project manager at RTS for this order. This goes far beyond the actual test rig. At an automotive company, a large number of interfaces have to be linked to the new testing and development status, as data from the test runs are accessed not only at the plant but also from other locations. This is the expertise of Michael Ruisinger, who, as head of software development at RTS, keeps a very close eye on the integration of the testing tasks into the customer's overall development process. "All the information available from the test bench is recorded by the RDDS (RENK Dynamik Data System) automation system - which we developed ourselves - processed and made available in a targeted manner to a wide variety of specialists."
In Sindelfingen, no major modifications were to be made to the existing building. The challenge for RENK: to adapt the new test rigs exactly to the existing framework conditions. In this way, no new foundation had to be built in Sindelfingen, which saved the use of 200 tons of concrete, for example. Another challenge: the conversion must not interfere with ongoing development operations at the test facility. After all, an automotive company knows no standstill - especially not in the development department.
RENK subsidiary RTS is controlling all the disciplines involved. This ensures a smooth meshing of subsystems such as room air technology, acoustically optimized blow duct, roller test stand, acoustic lining, electric charging facility, fire protection and other technical building equipment. "In this way, the client saves the effort of having to build up his own capacities, does not have to build up additional expertise and is supplied with a turnkey result," emphasizes Jens Schneider. In other cases, the Augsburg specialists also design the associated building and its networking with other areas of the customer. In such a case, RENK not only takes over the planning of the plant including the building. In addition, various specialist departments work out the test stand itself with the customer, because the testing installations are individually tailored systems and not equipment from a catalog.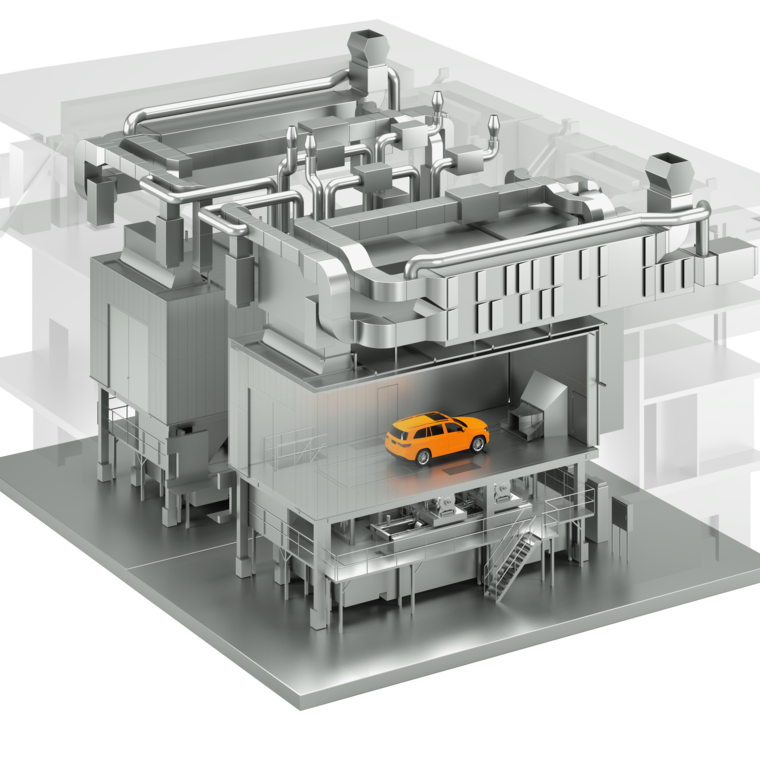 The cooperation with RENK continues in day-to-day operations. In addition to maintenance and repair, the RTS specialists are working with their colleagues at Mercedes-Benz on further optimization of processes and further development. Ultimately, the automotive company is always on the lookout for new solutions in terms of design and equipment. In Sindelfingen, for example, Mercedes-Benz has just become the first manufacturer to build the safe passenger cell. Equipment such as ABS, ESP and semi-autonomous driving were also installed as standard for the first time in models with the star.
On the test rigs, whose rollers have a diameter of around two meters, the behavior of the tires during driving is simulated as realistically as possible. The rollers can be controlled individually for testing cars with all-wheel drive. The facility is also designed for electric vehicles, which have different characteristics to vehicles with internal combustion engines. For example, they develop their full torque at a low speed. The noise generated depends on how these forces act on the individual wheels. "That's why high-precision torque measurement is needed so that developers can obtain accurate data for fine-tuning. The basis here is a technology that is based on patents from RENK," emphasizes Michael Ruisinger.
Acoustic measurements require an optimal sound lining. Here, too, electromobility has shaped the conversion of the existing building. This type of drive generates previously unfamiliar noises with very high frequencies. The existing room dimensions were too small for the implementation of classic wedge-type absorbers. Together with a partner company, RENK therefore developed a new solution: flat material with a partially asymmetrical structure. "In this way, we were able to achieve extremely high sound absorption of the overall test stand with significantly reduced space requirements," explains Jens Schneider.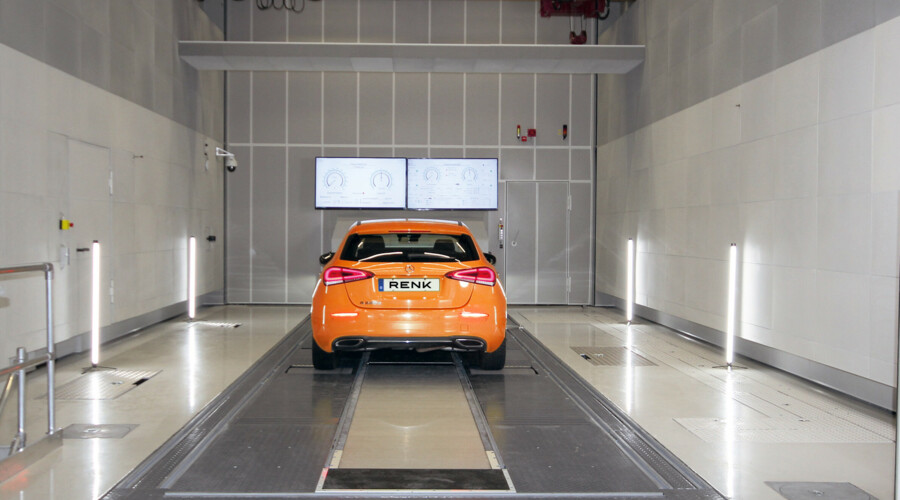 New approaches were also taken with the ventilation and air-conditioning system and the system that simulates the airstream. Thanks to an extremely space-saving design, it was possible to largely avoid interventions in the existing building structure. The essential key to this optimization is the extensive air flow calculations carried out by RENK during the project planning phase. In addition, consistent heat recovery guarantees that the ventilation system is based on a sustainable foundation and meets the climate-neutral goals of Mercedes-Benz.
Companies like Mercedes-Benz do not accept standard solutions for their test facilities.
The systems not only have to be 100% tailored to the specific testing tasks. Since such development test rigs are also representative objects, they must also correspond to the client's values and goals in terms of functionality and appearance.
And exactly such tailor-made solutions are the speciality of the experts at RTS.
Questions or you want to discuss your project ideas?
With this project, RENK Test System GmbH has once again proven that it is not only a supplier of highly innovative test rig solutions, but also a trusted partner for our customers who can take on highly demanding projects holistically and reliably.
In case you have any ideas or questions in regard to testing equipments, from small to bigger installations, from green to brown field, from a single testing rig to a turnkey solution - involve our testing and project experts.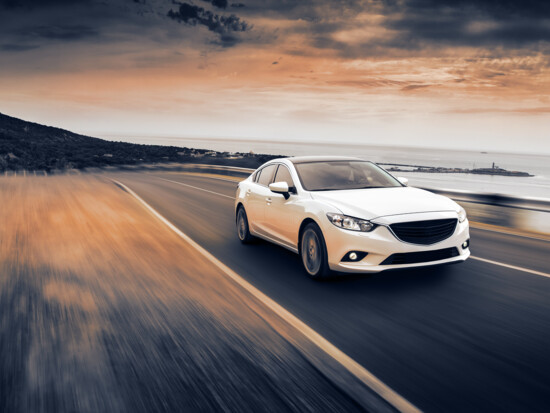 Get in touch in case you have any questions!
Christian Michalk
Key Account Manager
Email