After sales service
Test systems service performance center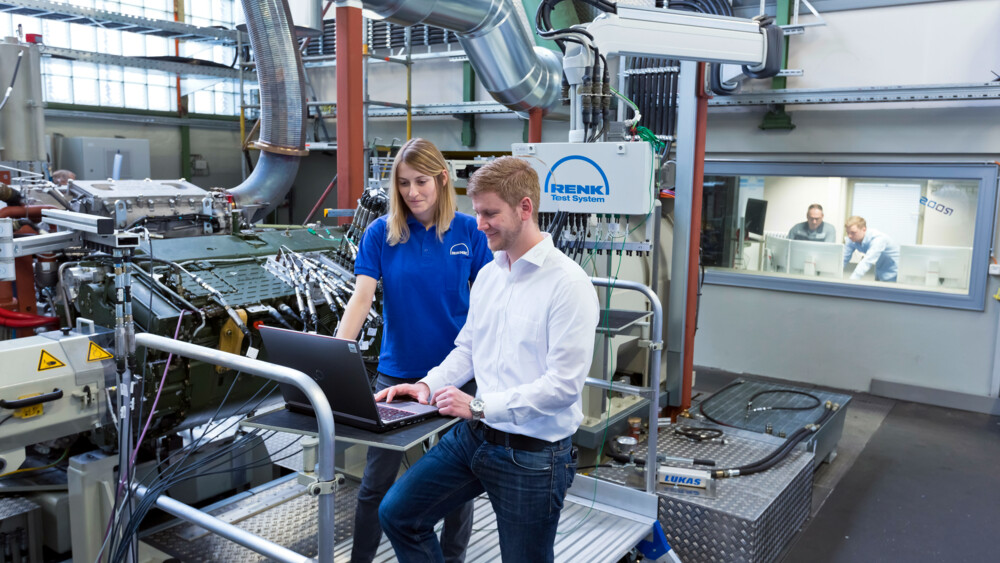 Your partner for custom service concepts
Whether development or series production, the availability of a test stand and the accuracy of its measurement results are of the highest importance. Therefore regular maintenance and adaptation to changing test requirements are a necessity even on reliable test systems.
RENK offers a wide range of service levels, perfectly matching the requirements of each individual test system. Decades of experience in servicing test systems makes RENK a perfect partner for your system maintenance.
Customers can select from individual service-levels based on our Service Support Contract SSC (Technical Support, Inspection and Maintenance).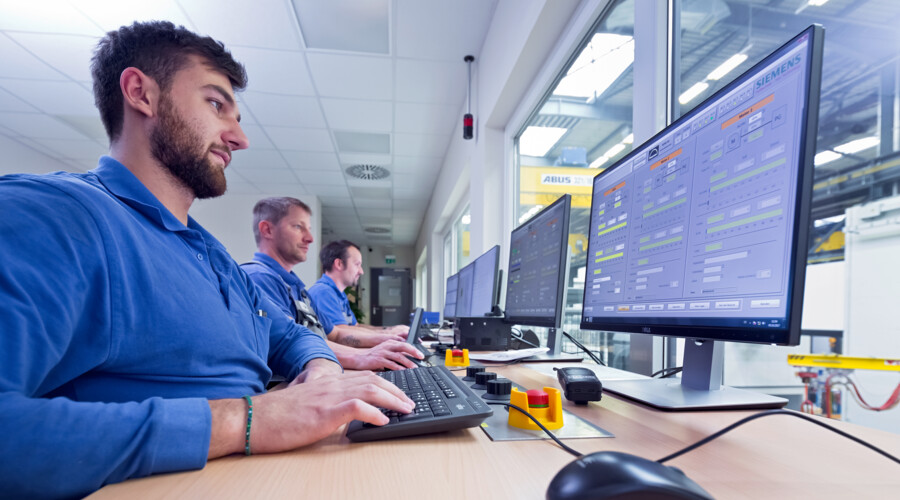 Our basic endeavor is to give test bench operators and customer's own maintenance personnel the possibility to work fully autonomously with the test bench supplied by us.
Nevertheless, with such complex systems, a short-term assistance from our specialist personnel can sometimes help. For example, in the evaluation of system conditions, the creation of a new complicated test program or the training of a new staff member.
For this we can offer three possibilities:
Many issues can already be solved over the phone, in a chat or in an online meeting. For this purpose, we assign a service employee to our customers who will assist them with any questions they may have. If the support of a specialist department is also required, this service employee takes over the complete coordination.
With the customer's approval, we can access almost all of the test stands we supply worldwide from our headquarters in Augsburg. This means that we can immediately provide the test stand operator with optimum support in all matters relating to test stand control and automation. Software adaptations or the implementation of new prepared program sections can also be implemented remotely. With the help of state-of-the-art VR tools, even maintenance personnel can be instructed remotely on site.
And if our presence on site should be necessary, our service team, supported by the other RENK locations, is on duty for our customers worldwide.
In addition to the automatic condition monitoring by the RDDS test rig control system, we recommend a regularIn order to ensure the continued availability of a test system, we generally recommend a regular inspection of the system by a RENK service technician. The condition of the system (wear condition, possible damage, etc.) is recorded. A visual inspection of the test rig is carried out, the data records are evaluated (alarm files, post-mortem dump files). If necessary vibration measurements, comparative measurements, oil analyses or special tests are carried out.Finally, necessary maintenance work and, if necessary, repairs are discussed with the customer.
Finally, necessary maintenance work and, if necessary, repairs are agreed with the customer.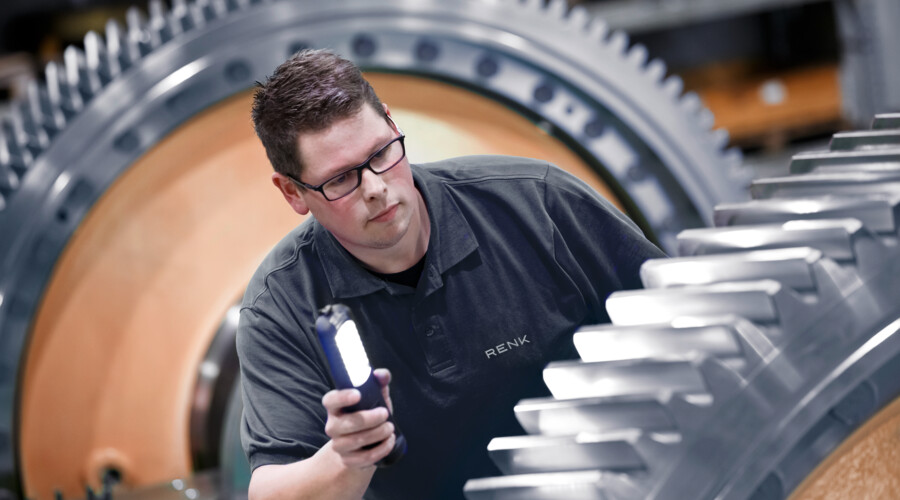 In order to ensure the permanent availability of the test system, all measures must generally be carried out in accordance with the maintenance plan we have prepared.
In addition, further planned or unplanned maintenance work may become necessary.
Our service team can provide expert support for all these tasks:
The wear parts defined in the maintenance plan or the inspection performed are replaced. Used lubricating and hydraulic oils are changed.
Required calibration checks can be carried out on a regularly bases by RENK. If special sensors need to be calibrated by the manufacturer, we will take care of it.
Our experts will be available for metrological analysis, extended condition monitoring, laser alignment, vibration supervision and for any question arising in terms of measuring technology.
In order to update your system to the latest state of the art, we offer periodic updates of the latest software and control-units.
Carrying out of retrofits, add-ons and refurbishment of RENK test systems as well as non RENK installations.
In spite of all precautionary maintenance activities failures may occur to your test system. All necessary repairs can be carried out by our qualified experts.
In order to minimize downtimes and to ensure a prompt supply of spare parts, we recommend the installation of an appropriate spare parts stock. Based on the usage profile of the test stand, we can define the scope of spare parts together with the customer and ensure their stocking.
Assistance in relocating and re-commissioning of test systems.
Our experts can be available at site anytime to assist the customer's operating and maintenance staff.
Contact
Your contact for all service matters: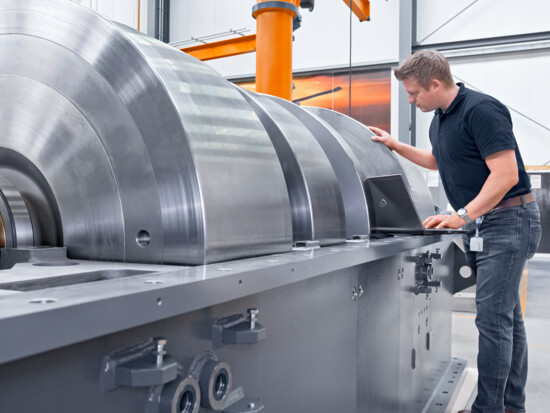 Your contact for general service requests (maintenance, spare parts, upgrades, ...)
Thomas Glenk
Key Account Manager After Sales Service
Phone number
Email
Hotline for test rig troubleshooting
Hermann Kastenhofer
Key Account Manager Customer Service
Phone number
Email